'Sad Day': Wizards' Former Coach Recalls the Firing of Michael Jordan From the Team
Published 01/09/2021, 7:15 AM EST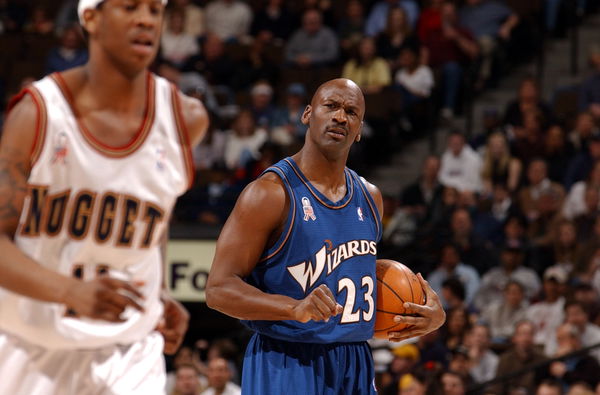 ---
---
Michael Jordan once ruled the NBA in the 80s and the 90s and gained a special superstar status owing to his spectacular skills. He always stood out from the pack and the same thing can be said about his retirements as well. 
ADVERTISEMENT
Article continues below this ad
The multiple retirements is due to the fact that Jordan hung up his shoes three different times in the NBA. The first one came in 1993, followed by another one in 1998, and the final one happened in 2003 with the Washington Wizards. 
Michael Jordan and his infamous retirement in 2003
ADVERTISEMENT
Article continues below this ad
The final nail in the coffin on MJ's playing career came in 2003. After retiring as a player, Jordan was supposed to take over as the Wizards' President of Basketball Operations but was fired from his role. 
This raised massive questions about the surety given to him by the Wizards franchise. A major front-office role with the team was the reason why Michael Jordan came back from retirement in the first place. 
After becoming a part-owner in 2000, MJ laced up his shoes once again on popular demand and returned to his playing career. 2001 marked the first time that Jordan played for a different NBA team other than the Chicago Bulls.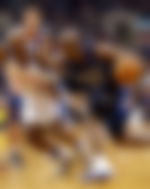 However, after two years, everything came down crashing as Wizards' then majority owner Abe Pollin fired MJ in 2003. Former Washington assistant coach Brian James recently revealed his emotions behind the sacking in an interview. Here's what he said: 
"Well, I was with him [Michael Jordan] the day he got fired. You know he told us that he looked forward to his retirement, and I thought he could have played one more year and was hoping he would. He had to drain his knee about multiple times in his second and final season for the Wizards," mentioned James.
"So he just said, I'm done, I can't do it anymore. And, I was really disappointed. Then he was going to take over as President of the Wizards and do basically what he's doing now with the Bobcats, the Charlotte Hornets," he added.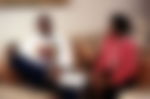 James and MJ had a meeting moments before the sacking
Brian James explained that he met Michael Jordan minutes before he was fired by the Wizards owner. It was indeed a disappointing moment, and James explained that MJ had a vision for the Wizards' future. But things quickly changed after their ten-minute meeting. 
ADVERTISEMENT
Article continues below this ad
"I go to my office and 10 minutes later I just heard they fired Michael and that's when you see this TV film, sports highlight of him pulling out of the arena in his convertible. No one ever saw him again. So that was a sad day for me, a sad sad day," expressed Brian James. 
Michael Jordan was ready to retire once again and take over as the Wizards' President of Basketball Operations. But Abe Pollin had other plans, which ended up frustrating the six-time NBA champion. 
ADVERTISEMENT
Article continues below this ad