Sam Bowie, Picked Above Michael Jordan in the Infamous 1984 NBA Draft, Is Winning "Thousands of Dollars" Now in a Completely Different Sport
Published 05/24/2022, 2:30 PM EDT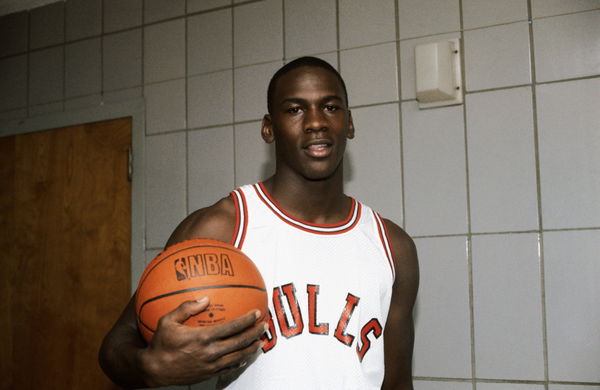 Michael Jordan is regarded by many as the greatest of all time, being a 6-time champion and never losing a Finals series. Jordan was a top prospect coming out of North Carolina. He led his team to the NCAA title in 1984 and was locked in as a top-five pick.
Coming into the draft Jordan was not the first pick. There were two players ranked above him. Hakeem Olajuwon, the first pick followed by Sam Bowie, while Jordan was to be selected as the third pick. The Blazers had the chance to go for a first pick but went with Sam Bowie.
Bowie was a better prospect than Michael Jordan, but couldn't manage to keep up as a player
ADVERTISEMENT
Article continues below this ad
Sam Bowie averaged 13 points and 8 rebounds on a 52% shooting from the field in college. Standing at 7'1, he was immediately declared for the draft. In his rookie season, Sam did pretty well on his part. Though in his sophomore year, Bowie suffered an injury and wouldn't return for a while. After his first return, he suffered yet another injury in his third year. After that, things started to go downhill for Sam.
He missed a season due to injury and was later traded to the Nets. He played for New Jersey for 4 years and later spent the last two seasons of his career in LA.
Sadly for him, injuries held him from his full potential. After retiring from the league, Bowie took to other interests.
Sam owns a racehorse who has won him a fortune
Bowie bought a racehorse, being interested in races. From being at the near top of the list of the greatest drafts busts of all time and not being physically able to get any better, Sam had no choice but to call his career. Sam wasn't happy being known as the guy who was drafted before Michael Jordan.
ADVERTISEMENT
Article continues below this ad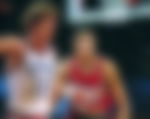 He found peace in horse racing and to many people's surprise, his horse has made him hundreds of thousands of dollars.
WATCH THIS STORY: Who is Slava Medvedenko, the Lakers legend fighting Russian troops in Ukraine?
ADVERTISEMENT
Article continues below this ad
Bowie still goes around meeting new players in Kentucky and giving them advice on their game. Who do you think is the greatest draft bust of all time? Do let us know in the comments.