Saving a Bunch of Girls from Rowdy Men, Shaquille O'Neal Admits He Almost Came to Blows at His Own Show
Published 03/17/2023, 6:50 AM EDT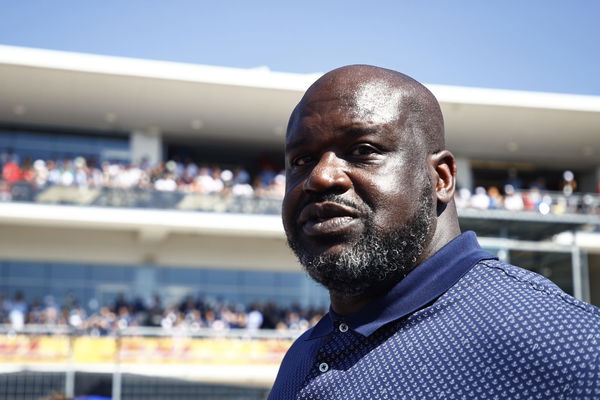 Former NBA superstar Shaquille O'Neal seems to have numerous faces. While O'Neal continues to regularly entertain basketball fans, people tend to forget that he is a 7'1 giant who can be intimidating. No one would want to come up against the Los Angeles Lakers legend. In the latest episode of 'The Big Podcast with Shaq', the four-time NBA champion recounted a story from his time as a DJ, when he saved some girls from rowdy men.
As usual, the former Lakers star was joined by co-hosts Nischelle Turner and Spice Adams for a special birthday special podcast as he turned 51 years old a few days back. The trio opened up about the recent tragedy at a concert that claimed the lives of 3 people.
Shaquille O'Neal came to the rescue on a big DJ night
ADVERTISEMENT
Article continues below this ad
The Los Angeles Lakers legend continues to use his platform to spread information and inspire people. Apart from sharing his views on the hot topics of basketball, the Lakers big has taken time to share a few incidents from his life as well. The most recent revelation has certainly helped him gain more respect from fans. 
It is no secret that 'Diesel' loves to party. Several videos of Shaq joining the crowd to vibe with them at live concerts have gone viral. However, this time, things were a little different. In an attempt to get the former Lakers star's views on the recent stampede at Glorilla's concert, host Turner questioned, "You DJ every weekend. You have huge crowds. What do you do for crowd control? How does this keep happening?"
Watch this story: "LeBron James, Shaquille O'Neal and other NBA stars at Chiefs' Superbowl win over the Eagles"
After sharing a similar incident that happened to him, Shaquille O'Neal replied, "These kids, they are jamming, they're relieving stress. They're jumping up and down having a good time. Now, all it takes is one person to fall. You have to be really, really careful." 
Shaq uses innovative mosh pits during his shows
ADVERTISEMENT
Article continues below this ad
O'Neal revealed that he was the only DJ who had 'girls only' mosh pits at his concerts. He said, "I always tell people at my shows, especially in the mosh pit always, like I'm the only DJ that gives the 'Girls Only' mosh pit because I'll be seeing girls on mosh pit and I'll be seeing guys throwing around. So I'll stop the music and be like 'Hey if I see any of you guys in the next girls' mosh pit, I'm coming in the crowd and messing you up'. So I give the girls a chance to go relieve the stress."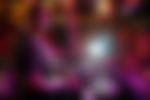 Shaq's innovative idea in order to protect the girls at his concerts is something to take note of. There is no doubt that people love the Lakers legend, considering his efforts to benefit the people around him.
ADVERTISEMENT
Article continues below this ad
What are your thoughts on the above story? Let us know in the comments.
Edited By: Pragya Vashisth