"Scares Me More Than a Healthy KD, Harden, Kyrie..": Fans Left in Shambles After Stephen Curry's Former Teammate Suggests Another All Star Could Be Joining Joel Embiid and James Harden at 76ers
Published 03/09/2022, 1:29 PM EST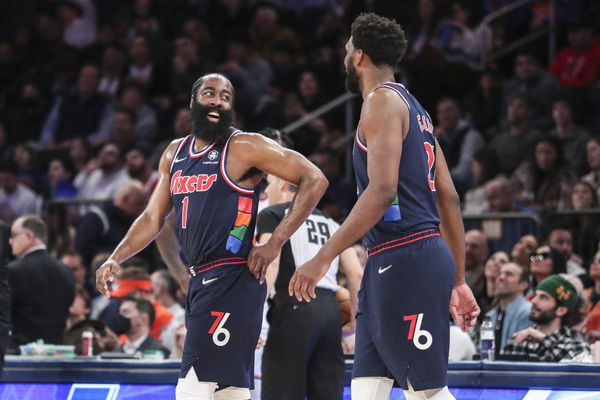 James Harden managed to force his much anticipated and much-awaited move to the Philadelphia 76ers after a year-long saga. The saga included a lot of collateral damage at the expense of the backslash of fans towards Harden himself, issues with Ben Simmons, and struggles of the Brooklyn Nets. 
ADVERTISEMENT
Article continues below this ad
But after joining Joel Embiid at the 76ers, James Harden has got himself up and running. Creating an impact right out of the gate. Furthermore, both Harden and Embiid have flourished and looked bright with each other. Their chemistry is taking shape and has the potential to produce massively dominant, more match-winning performances in the future.
ADVERTISEMENT
Article continues below this ad
The 76ers have won all 4 games which James Harden has played in. Other than that, the 76ers have been in decent form. They have won 8 out of their last 10 games. On top of that, they are currently 2nd in the Eastern Conference only behind the Miami Heat with the record 40-24. The 76ers would look to chase the top seed because it is well within reach.
Watch: Harden always stays in style.
Another NBA star to make James Harden and Joel Embiid even more formidable
Recent reports have suggested that no matter the result of this season, the 76ers are looking to make the next season even better. According to former Golden State Warriors center Andrew Bogut there is a chance that Bradley Beal might join Harden and Embiid in the offseason. According to the rumors, he would join them as a free agent.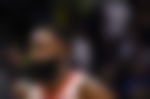 The potential of the rumored trio of Beal, Harden, and Embiid has obviously sent Twitter crazy.
can't wait for the explosion!! 🍿

— Glowing Beer Ice Cold (@HaakonMusic) March 9, 2022
That's a championship team right there

— julian.. (@JulianVinces773) March 9, 2022
Although many fans were excited by the rumor, many did not believe in it as much. Well that is what a rumor is, isn't it?
— Steve Nash Productions (Hou Chronicle contributor) (@SteveNashPyt) March 9, 2022
ADVERTISEMENT
Article continues below this ad
However, there was a lot of doubt on Andrew Bogut's stance on this trade rumor after he spoke in his podcast.
"I've heard a pretty big rumor … from some people that are pretty close to the situation in the NBA: Big three to Philly. Brad Beal is trying to get to Philadelphia in the offseason to team up with Harden and Embiid." said Bogut.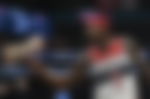 "Philly's desperate, obviously, to try to get off Harris, anyway. They have been for a while. And I think they're even more desperate now to free up that cap space somehow. It will most likely have to be a sign-and-trade with Philly. But don't be surprised if a big three forms in Philly. That's the word on the street." he continued.
ADVERTISEMENT
Article continues below this ad
Additionally, we know this to be just a rumor that might not materialize. There is still a lot of time between now and the offseason where we would get to know the possibilities of this turning into something meaningful. We will see how things advance on this front once the NBA season is concluded. Although the possibility of an explosive trio has surely got the Sixers fans fired up. What about you?