"Scottie Pippen is More Skilled Than All of Them": Former NBA Champion Once Dished Out Huge Take Against LeBron James, Michael Jordan and Kobe Bryant
Published 07/23/2022, 7:30 AM EDT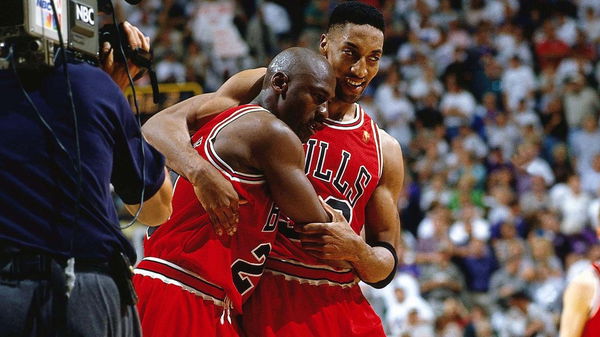 The NBA has seen the emergence of plenty of legends in the game. Michael Jordan, LeBron James, and Kobe Bryant are arguably at the pinnacle of that great bunch. Their careers are peppered with accolades and innumerable moments that have captivated countless individuals and helped establish the NBA as a global brand.
ADVERTISEMENT
Article continues below this ad
Only a few players might make the argument to be more skillful than the three mentioned above. Former NBA player John Salley, however, once voiced a bizarre take that left NBA fans perplexed.
Most 25-PPG seasons in NBA history:

17 — LeBron James
16
15
14
13
12 — Jordan, Durant, Kobe, Malone

Bron has done that in 17 straight seasons. pic.twitter.com/TV0xWEohqI

— StatMuse (@statmuse) May 17, 2021
ADVERTISEMENT
Article continues below this ad
In an interview with VladTV, Salley was asked who he thinks will win in a two-on-two showdown between LeBron James and Kobe Bryant and Michael Jordan and Scottie Pippen. He didn't think twice before picking the former pairing to take the matchup. When questioned if it was because of Pippen, Salley said, "No! Because of Michael." 
He then went on and added, "Cause the problem is, Kobe has watched so much Michael Jordan and married his game after him. But he's double-jointed and he shoots a better long ball."
What John Salley said next might have left a myriad of NBA fans scratching their heads.
"You know the funny thing is…I think Scottie is more skilled than all of 'em. Scottie Pippen is probably the most skilled player I've ever played with. And his hands come to his shift, okay…standing straight up."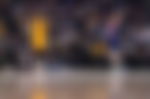 Scottie Pippen is one of the best all-around players of all time. There was no taming his excellence after he settled into his role with the Bulls under Phil Jackson's tutelage. However, putting him on the same level as Jordan, Kobe, or LeBron wouldn't certainly go too well with NBA fans.
Pippen was brilliant, but was he as good as Michael Jordan, Kobe Bryant, and LeBron James?
Michael Jordan's greatness was unparalleled, and some of that may be attributed to Scottie's contribution. He had a sluggish start to his career and lacked confidence. However, he quickly evolved into the ideal sidekick for Jordan, assisting him in capturing 6 crowns in 8 years.
Being one of the elite NBA wingmen, though, will not elevate you beyond the greatness of Jordan, Bryant, and James. MJ and Kobe dominated the hardwood with their mastery. There was no offensive weapon that they lacked in their repertoire. Their on-court supremacy landed them countless accolades and multiple NBA crowns.
ADVERTISEMENT
Article continues below this ad
When it comes to LeBron James, at the age of 37, 'The King' is still running strong. He may not have the lightning quickness and ferocious athleticism of yesteryears, but the legend has evolved with time.
He's reinvented himself as he's gotten older, refining his passing and scoring instincts while staying a physical marvel and a competitive hound.
ADVERTISEMENT
Article continues below this ad
WATCH THIS STORY: NBA King LeBron James Salutes QB Terry Bridgewater Over Tough Guy NFL Rant on Twitter
Everyone has the freedom to pick a player they believe is the best. What are your thoughts about Salley selecting Pippen over the three legends?