Scottie Pippen on Favorite Upcoming NBA Star: "Devin Booker Reminds A Lot Of A Guy Like Kobe Bryant."
Published 11/20/2021, 10:18 PM EST

Follow Us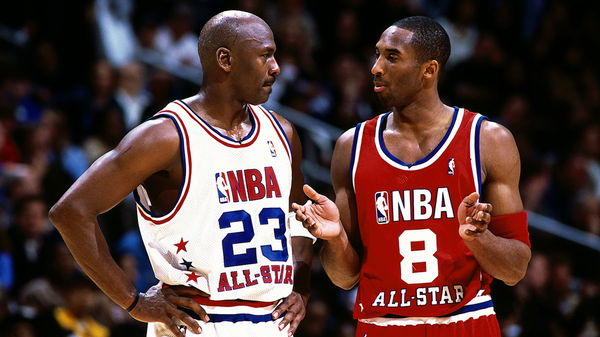 In the past few weeks, Chicago Bulls Legend Scottie Pippen has dominated NBA headlines because of his disparaging comments against teammate Michael Jordan. For the uninitiated, Scottie recently released a book titled "Unguarded," which revolved around his life and career. Presented as a counter-narrative to Jordan's "The Last Dance" Documentary, the book seeks to assert that the success of the Chicago Bulls wasn't an individual's prerogative, but a team effort.
Despite everything, the book has allowed NBA Fans to explore Scottie's opinions on a wide range of issues. While doing promotional interviews for his memoir, Scottie has displayed a "no-holds-barred" approach while answering questions.
Recently, in an interview with GQ Sports, Scottie Pippen was asked about his favorite upcoming NBA Player. In his characteristic style, Scottie made the answer more impactful than one would have thought.
ADVERTISEMENT
Article continues below this ad
Scottie Pippen Compares Devin Booker to Lakers Legend Kobe Bryant
After thinking for a brief moment, Pippen revealed that Phoenix Suns' cornerstone, Devin Booker, is his favorite up-and-coming player in the NBA.
"Favorite up and coming player? Um, I like Devin Booker, I mean, I don't know if he's an up-and-coming player. But it's gonna be exciting to watch his growth and development. He's continuing to get better. Reminds me a lot of a guy like Kobe, who's, you know, an efficient scorer and a guy that wants to score."
In case you've been living under a rock, this is not the first time Booker has drawn comparisons to the "Mamba." Apart from having a nearly identical physical build, Booker's playing style strongly resembles the Lakers Legend.
ADVERTISEMENT
Article continues below this ad
Just like Kobe Bryant, Booker has repeatedly displayed his capability to be an insanely efficient shooter. For instance, Booker's true shooting percentage last season was 58, as compared to the league average of 57. Similarly, in his breakout 2002-03 season, Kobe's true shooting was at 55 as compared to the league's average of 52.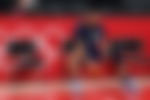 Apart from that, Booker also embodies Kobe's ability to be a terror from mid-range. Creating and scoring from the most difficult looks, Kobe was always a very difficult player to guard. And from his performances in the 2020-21 playoffs, one can ascertain that Booker is traversing a similar path.
ADVERTISEMENT
Article continues below this ad
However, above everything, Devin Booker has repeatedly proven that he is a legitimate heir to Kobe's legendary "Mamba Mentality." From dropping 70 points against the Celtics to playing with a broken nose in the 2020-21 NBA Playoffs, Booker has shown an incessant ability to battle against adversity.
Needless to say, one can disagree with Scottie Pippen on many issues, but this answer might closely resonate with many modern fans of the game.