Scottie Pippen, Who Called LeBron James the "True GOAT", Belittles Iconic Michael Jordan Feat In Harsh 8 Word Message
Published 05/01/2022, 8:30 AM EDT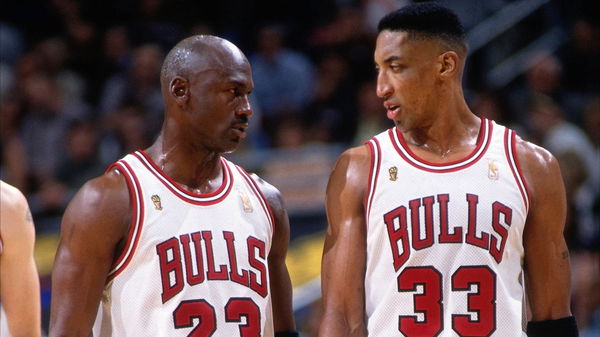 The 90s, undoubtedly, belonged to Michael Jordan and the Chicago Bulls. The young talent from Brooklyn ended up dominating the league, while also securing six titles along the way. Scottie Pippen–who was on the team with Jordan–also rose to fame.
However, ever since The Last Dance, Scottie Pippen has been more vocal about their time in the league, and Michael Jordan. In fact, Pippen has also gone on to say that James is the true NBA GOAT, making his choice very clear.
ADVERTISEMENT
Article continues below this ad
In a recent interview promoting his book, Pippen discussed his many achievements, and the Defensive Player of the Year (DPOY) title he never won.
Why did Scottie Pippen never win the DPOY title?
To many fans, Jordan's team was incomplete without Pippen. Considering how well the two worked on the court, one can never look past Pippen's contributions. However, the seven-time NBA All-Star played for years without winning the DPOY.
The host raised the question, asking Pippen about the absence of the DPOY award. He responded by saying, "I think they were too busy watching Michael."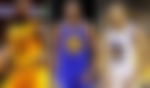 The comment seemed to be aimed at Jordan and the media both since the latter chose the final DPOY. At the end of the day, Jordan can be seen as one of the world's most celebrated basketball players. Pippen's statement was also directed to the media members, who he indicated were hyperfocused on Jordan to ever promote anyone else.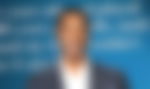 Jordan, who was known for his scoring and accuracy on the court, won the DPOY in 1988. While it was his only DPOY honor, it is still more than what Pippen received. In the end, many fans believe Pippen deserved at least one of those awards.
Pippen picks James as his GOAT
ADVERTISEMENT
Article continues below this ad
As mentioned, Pippen has chosen LeBron James as his GOAT over Jordan. The James-Jordan GOAT debate is always a hot topic, with many NBA legends sharing their opinion on the same. Often, many stars who have played in the 90s prefer Jordan over James. Pippen, in his book, mentions that Jordan has 'ruined' basketball.
"Well, Mike didn't want to pass — didn't want to rebound, or defend the best player. He wanted everything done for him," Pippen wrote.
This is why, for Pippen, James is the player who truly embodies the spirit of basketball. However, despite all the differences, everyone might agree that there is no Bulls dynasty without Pippen on the team. Opinions, at the end of the day, will vary.
ADVERTISEMENT
Article continues below this ad
WATCH THIS STORY: All you need to know about Warriors Hero Against Nuggets, Gary Payton II
Do you agree with Pippen's views? Let us know in the comments below.