"Scottie Pippen You Don't Deserve This": Larsa Pippen Turns up the Heat as "Absolutely Wild" Photos With Michael Jordan's Son Leave NBA World in Shambles
Published 11/14/2022, 11:00 PM EST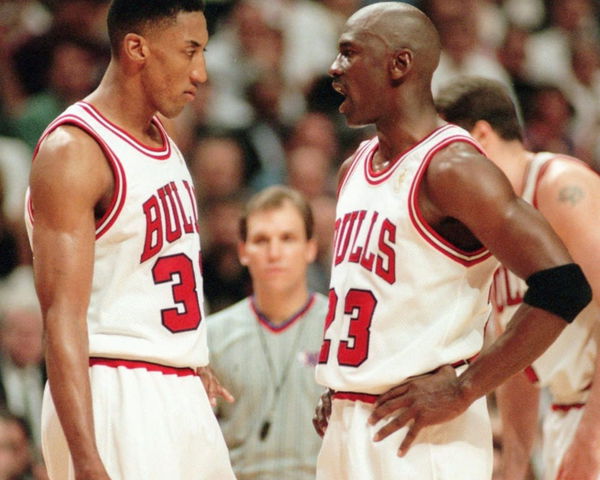 The NBA world was left in shambles after photos showing Larsa Pippen, Scottie Pippen's ex-wife and Marcus Jordan, son of Michael Jordan were spotted together. Larsa and Marcus were seen getting all cozied up on a South beach in Miami this past Sunday. In fact, after months of speculation, they are indeed dating one another reportedly.
Scottie and Larsa Pippen were together for 23 years. She has known Marcus, 31, since he was coming to the United Center for Bulls games with his father, the legendary Michael Jordan.
ADVERTISEMENT
Article continues below this ad
Friendship turns into a bond between Marcus, son of Michael Jordan and Larsa Pippen
Recently Larsa, 48, told TMZ Sports that they are both dating and their relationship turned romantic a month ago. The two were seen hanging out with one another on a beach where Larsa had a black bikini on and Marcus was wearing a Jordan hat backward with printed shorts to go along with it. 
Larsa and Marcus were also seen getting intimate with one another under the shade of an umbrella while spending time together on the beach. And according to witnesses, they were seen making out with one another at one point. 
Dating your father's friend's ex-wife is a very bold move. NBA fans just couldn't believe their eyes when the news broke and trolled Pippen on social media. Here are some reactions from fans on Twitter. 
The son is doing the job the father couldn't do

— Jaime Godino (@Jaime_Godino) November 14, 2022
Larsa and Marcus were first seen together in Miami about a month ago. The two went on a double date with another couple. Even though the couple kept a low profile, Larsa had gotten a bit skittish when she found out that people had spotted her and were taking pictures.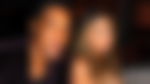 The two had told reporters that they were just friends and were hanging out with people who are in their same social circle. The two hung out at a Japanese restaurant then. 
ADVERTISEMENT
Article continues below this ad
Prior to their trip to Miami
Larsa was also seen kissing Marcus' neck back in September at Rolling Loud. This is when they hadn't announced they were dating and were still playing the 'we're buddies' card. There seemed to be a lot of love between the two 'buddies' then. But things eventually came out when they announced that they are, in fact, dating each other. 
ADVERTISEMENT
Article continues below this ad
Watch This Story – Scottie Pippen's ex-wife Larsa comes clean on linking up with Michael Jordan's son
Larsa was with Scottie for 23 years and they have 4 kids together as well. Granted that Larsa and Scottie have not been together in a very long time, but for Scottie to see his ex-wife dating his former teammate's son would strike a nerve.