Scottie Pippen's Ex-Wife Larsa, Accused of Trying to Ruin Martina Navratilova's Marriage By Co-Star, Makes Brutal OnlyFans Confession Against Her
Published 03/12/2023, 6:38 PM EDT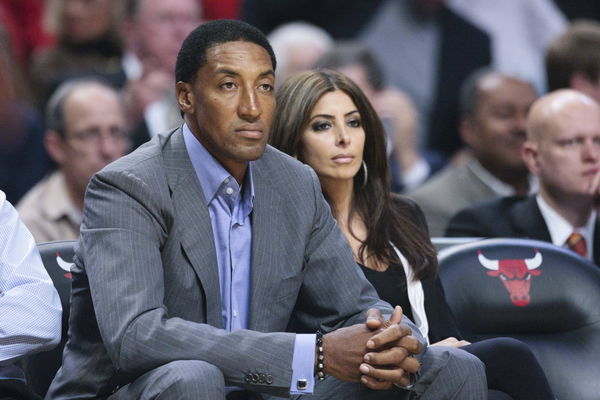 Larsa Pippen, the ex-wife of former NBA superstar Scottie Pippen, has once again found herself mired in controversy. This time, the reality TV star has been accused of trying to ruin the marriage of tennis legend Martina Navratilova by one of her co-stars on 'Real Housewives of Miami', Dr. Nicole Martin. The drama unfolded during the taping of the second season, leaving viewers to ponder about the latest antics of the notorious TV personality. Meanwhile, Larsa Pippen's recent appearance on a game show resulted in her making a brutal OnlyFans confession about her fellow housewife, Nicole Martin. 
Recently, Pippen appeared on 'Watch What Happens Live' to participate in a game called 'Attack of the Dirty Bird'. The game, which involves answering a series of titillating questions about her co-stars, really prompted some steamy answers from Larsa Pippen. 
Larsa Pippen makes a bold OnlyFans claim about fellow RHOM star Nicole Martin
ADVERTISEMENT
Article continues below this ad
In the backdrop of Season 5 of Real Housewives of Miami, Dr. Nicole Martin had accused Larsa Pippen of spreading rumors about Tennis legend Martina Navratilova's wife Julia Lemigova, in an attempt to ruin their marriage. Pippen allegedly spread rumors of Lemigova making out with a man.
However, seems like Larsa Pippen has decided to strike back at her co-star with a brutal claim.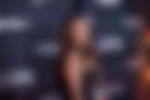 During the game of 'Attack of the Dirty Bird' in 'Watch What Happens Live', Larsa Pippen was asked by the dirty bird that, "Out of all your Miami castmates who would be the least successful on OnlyFans?" To which larsa replied, "I probably think probably Nicole". The answer stunned the host and the studio audience alike.
It is not the first time Pippen has made headlines for all the wrong reasons. Her high-profile feuds with celebrities have been well documented, like her very public dispute with ex-husband Scottie Pippen over their divorce settlement. This latest drama will only add to her controversial reputation, and it remains to be seen how it will affect her standing with her co-stars and the entertainment industry at large.
Throughout the game, Pippen's responses were cutting and calculated, a characteristic that has drawn both admiration and criticism from her fans. In contrast, her co-star Karen Huger chose to respond with wit and sass to, particularly when she was asked about the best and worst dressed at the reunion show. Huger's response was unequivocal – she was the best dressed and suggested that everyone was responsible for their own fashion choices.
ADVERTISEMENT
Article continues below this ad
Marcus Jordan's least favourite housewife
In another question posed by the 'Dirty Bird,' Pippen was asked to name the least favorite 'Real Housewife of Miami' of Michael Jordan's son Marcus Jordan. Her answer was quick and brutal – "Probably Anthony," with Marcus nodding in agreement.
ADVERTISEMENT
Article continues below this ad
Watch this story : Before Dating Michael Jordan's Son Marcus, Larsa Pippen's Dates After Divorce With Scottie Pippen
As we continue to watch this compelling reality TV series, it is clear that Pippen's notorious behavior has yet again grabbed our attention. Her actions may be entertaining, but they also have consequences, both for her and those around her. What do you think about Larsa's comments? Let us know your thoughts in the comments down below. 
Edited By: Satagni Sikder