'Screaming at the Top of My Lungs': Zach LaVine Reveals Very First Memory of Meeting Kobe Bryant
Published 03/08/2021, 5:30 PM CST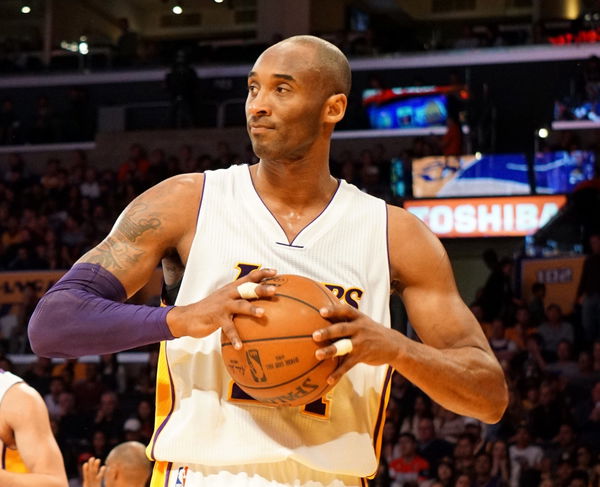 ---
---
A lot of current NBA players grew up idolizing Kobe Bryant. The trend hasn't stopped,  but only a lucky few got the chance to play against Bryant after admiring him as a child. Zach LaVine is lucky in that regard, as he modeled his game after the Lakers legend and got a chance to compete against him too.  
ADVERTISEMENT
Article continues below this ad
Though he is no more, Bryant's legacy lives on. He has left behind a great impact on the next generation of ballers, and the younger players are committed to following in the footsteps of the four-time champion.
LaVine recently appeared on the 'All the Smoke' podcast where he discussed various topics with hosts Matt Barnes and Stephen Jackson. One of them was about LaVine's early memory of meeting Bryant. 
ADVERTISEMENT
Article continues below this ad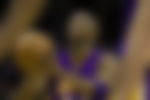 "I was in sixth grade and there was a tournament – I remember we had to go watch the USA team play and I'm sitting on the sideline of him warming up. I remember, I'm screaming at the top of my lungs 'Kobe, Kobe,' and he's going through his routine like he don't hear nothing. He made about 25 straight elbow pull-up jumpers," LaVine mentioned
Zach LaVine took pride in matching up against Kobe Bryant 
Kobe Bryant had the ability to leave a lasting impression on anyone he met. Similarly, LaVine was mesmerized when he first saw Bryant as a kid and used the motivation to work hard and enter the league. 
Zach LaVine played against Kobe Bryant in his first two years in the league and prided himself in performing well against his idol. In fact, the current Chicago Bulls forward dropped 28 in his debut game against the Lakers. 
"That was my first big game I played against the Lakers at Staples Center. I came off the bench, I had like 25 and Kobe was guarding me in the fourth quarter. He tapped me on the a** and said 'Keep going, young fella,'" LaVine reminisced. 
ADVERTISEMENT
Article continues below this ad
"It was big for me because I remember Kobe always used to guard the best player in the fourth quarter," he added. 
The 25-year-old also mentioned that Bryant was very physical with him in the final quarter which brought down his confidence. Nonetheless, it was a great learning experience for LaVine going up against one of the best defensive players in the league.  
ADVERTISEMENT
Article continues below this ad