"Screenshot This": LeBron James Hater's Huge 5 Word NBA Finals Prediction on Stephen Curry's Warriors Stuns Fans
Published 05/28/2022, 9:30 AM EDT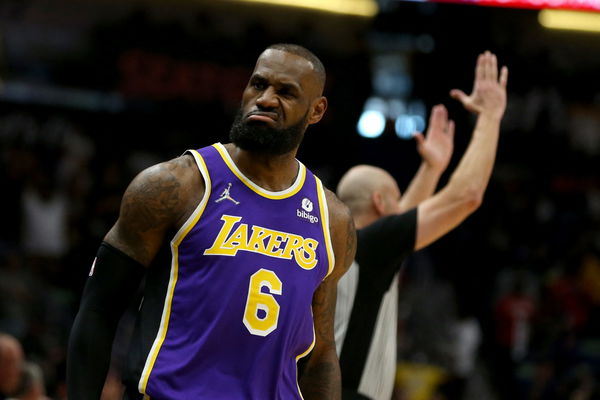 Skip Bayless has been a fixture on sports television for decades and is a harsh critic of LeBron James. At least, that is what he is known for today. He, along with Stephen A. Smith, has monetized the "Hot Take" like no other. Both were a part of ESPN's sports coverage but have, now, gone separate ways.
Stephen continues to remain with ESPN, while Skip continues to be a "Hot Take" machine on Undisputed along with former NFL player Shannon Sharpe. He is the same on Twitter these days, as well. As always, he gave his predictions on the NBA Finals. According to him, Stephen Curry's Warriors will beat the Boston Celtics in 7.
ADVERTISEMENT
Article continues below this ad
First of all, the Boston Celtics and Miami Heat are now tied at 3-3, and they need to win Game 7 to progress to the finals. It is fair to say, hopeful Miami fans may not like this opinion because it just assumes that their team won't be able to get it done.
These are some of the reactions from "NBA" Twitter.
Heat over warriors in 4

— MONK FANATIC (@therealselena23) May 27, 2022
Heat will win. Celtics are boring

— . (@splashtriplets3) May 27, 2022
Ummmm…I think the Heat/Celtics series has to be resolved first, right?

— Daryl Vaughn (@dgvaughn333) May 27, 2022
Miami still has a chance

— HouseROOTS (@deepgabs) May 27, 2022
LeBron James vs. Skip Bayless: One-Sided Beef
Skip is very famous because he is one of the more prominent critics of LeBron James. Fans obviously think that his present career as a sports broadcaster has been fueled by being LeBron's "harshest" critic.
ADVERTISEMENT
Article continues below this ad
Recently, he told the Lakers star to "Lay off the chips, wine, tequila," so that he can be ready for next season. Of course, he tweeted this out in response to a question James asked in an ad for a new Ruffles flavor three months back.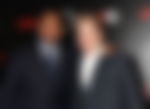 He also revealed that in 2008, there was supposed to be a face-to-face interview between them, but it got canceled. Some say he is to LeBron, what Howard Cosell was to Muhammad Ali. He, of course, has dismissed this comparison because he thinks LeBron is not equal to Ali as a sportsman.
ADVERTISEMENT
Article continues below this ad
WATCH THIS STORY: LeBron James, Shaquille ONeal and other NBA stars react to mass shooting incidents in the USA
Are you entertained by Skip Bayless? Discuss in the comments section below.
Edited By: Arunaditya Aima