Seattle Supersonics' Legend Reveals Stephen Curry As The Player He Would Want To Play With
Published 12/25/2020, 10:27 AM EST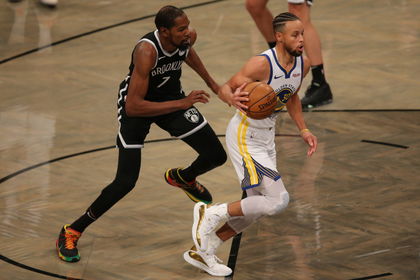 ---
---
All NBA fans have raised questions on who is the great point guard of all time, at least once. Though there may be many cliched answers to this, one correct answer is Stephen Curry. He is a player who has helped revolutionize modern-day basketball. If another legend like Shawn Kemp also feels the same way, this topic can't be up for debate.
ADVERTISEMENT
Article continues below this ad
Shawn Kemp is a big fan of Stephen Curry
In an interview with Seattle Supersonics' legendary Shawn Kemp, an NBA fan asked, "Which point guard in the modern era would you wish you could play with?" Kemp stated, "Steph Curry.
ADVERTISEMENT
Article continues below this ad
"Watching Steph come out of college, I wasn't his biggest fan. I actually didn't think that's was going to make it in the NBA. But after watching him for a couple of years, I became a big fan of his."
He further explained his reasons. "Seeing how his range was on his jump shot and also his dribbling ability, which I became a big fan of. So I've actually went to Golden State from Seattle now and watch 20 of his ball games." 
Is he on his way to another title?
ADVERTISEMENT
Article continues below this ad
From a lightly recruited prospect in high school, then a college sensation and now an NBA superstar, Steph has exceeded everyone's expectations, not just Shawn Kemp. Throughout his way to stardom, the big man has added many accolades to his resume, one of them being his championships.
Curry played a vital role in bringing the Golden State Warriors three of their most recent NBA titles. Without a doubt, if he wasn't there, this never would have happened. However, the injuries of running mate Klay Thompson have slowed down the franchise a bit. Although Thompson is going to be absent in the 2020-21 campaign, the Warriors did justice to their offseason by building a talented roster.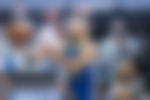 The team's roster is now good enough to help Stephen Curry lead them to another title. Even though their season opener against the Brooklyn Nets didn't go as expected, we can hope the Warriors will bounce back and show everyone why they're one of the biggest contenders in the West.
ADVERTISEMENT
Article continues below this ad