Second NBA Final in Three Years Without LeBron James and Skip Bayless is Missing Him Now
Published 07/07/2021, 2:15 AM EDT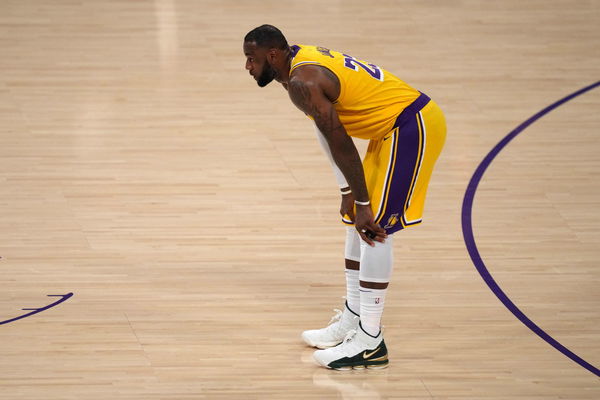 ---
---
Lakers fans were left devastated when their franchise had a very early exit from the playoffs this season. After weaving dreams of grabbing a second straight title, the Lakers didn't even reach anywhere near it. However, there were many avid NBA followers that were relieved when they were not title contenders anymore. In fact, nobody has seen people rooting for a team to lose as much as people did for the Lakers. One of them was, of course, LeBron James' arch-nemesis Skip Bayless. But it seems like the tables have turned pretty quickly.
ADVERTISEMENT
Article continues below this ad
Skip Bayless is missing LeBron James
The two teams fighting for the championship in the NBA Finals are the Phoenix Suns and Milwaukee Bucks. This wasn't the ideal matchup on paper but they've proved themselves enough by coming so far. As Game 1 of their series was in full force, Skip kept himself glued to the game and even posted his opinions on Twitter as usual.
ADVERTISEMENT
Article continues below this ad
He clearly picked sides and was on the side of the Phoenix Suns, praising Chris Paul time and again. In fact, he even questioned Milwaukee Bucks' efficiency when Giannis Antetokounmpo is on the floor.
Now Chris Paul's first ring is a foregone conclusion. Congrats, Point God.

— Skip Bayless (@RealSkipBayless) July 7, 2021
I liked the Bucks to steal this game tonight … without Giannis. With him, the ball doesn't move and Lopez mostly camps on the perimeter instead of commanding the paint. I've never been sold on this team with Giannis. Now, I won't be surprised at a Suns sweep.

— Skip Bayless (@RealSkipBayless) July 7, 2021
In the midst of it all, there was something unexpected on Skip's wall. For a second it seemed like he was hacked and it read, "I miss LeBron". 
I miss LeBron.

— Skip Bayless (@RealSkipBayless) July 7, 2021
Can you imagine one of Bron's biggest critics posting something like this. So, as the Suns grabbed the first victory of the series, Bayless was busy missing LeBron James, who is missing the second NBA Final in three years.
WATCH THIS STORY: Kobe Bryant, LeBron James & Other Lakers Legends That Changed Their Jersey Numbers Multiple Times
Can the Lakers make a better comeback next season?
For the Lakers to be anywhere near contention next season, a lot needs to be done. Not only do they have to focus on building a better roster around their dynamic duo, LeBron and Anthony Davis, they have to make sure they also keep them healthy.
ADVERTISEMENT
Article continues below this ad
Like most teams, the Lakers weren't immune to the injury plague this season. In fact, they struggled with it right from the regular season and were never the same again.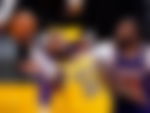 If LeBron wants Skip to not miss him the next time the NBA Finals take place, he needs to return fitter than ever. However, it doesn't seem something impossible for Bron to achieve. He is one of the fittest athletes in the world, and everyone knows how much he takes care of his body. The tricky part will be to ensure the rest of them do the same.
ADVERTISEMENT
Article continues below this ad