'See You Later': Rapper Wiz Khalifa Reveals How Kevin Durant Ditched Him as a Friend
Published 02/22/2021, 12:00 PM EST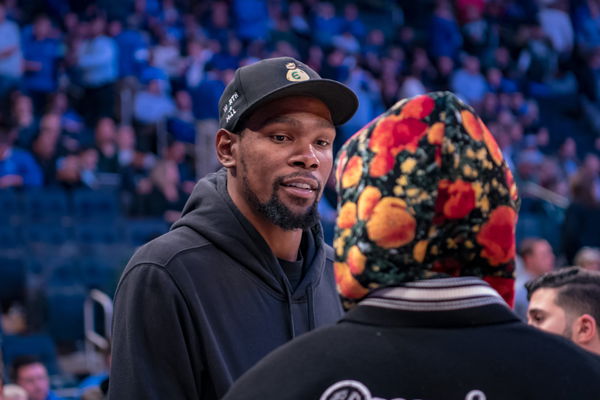 ---
---
Kevin Durant is a renowned for his excellent basketball skills. The Brooklyn Nets star also likes to party when he's away from the game and has a lot of celebrity friends who accompany him. However, rapper Wiz Khalifa recently accused Durant of leaving him hanging at a club! 
ADVERTISEMENT
Article continues below this ad
Yes, you read that right. Wiz Khalifa recently appeared on an Instagram live and shared an anecdote about Durant.
"Kevin Durant, that's the homie from back in the day. Remember, you left me outside the club? We was about to get in the club and they (bouncers) looked at him and looked at everybody he was with, and was like y'all can get in but he can't. He [Durant] was like bro, I'm gonna see you later yo," Khalifa mentioned. 
ADVERTISEMENT
Article continues below this ad
Nobody saw this coming from Khalifa. It is quite amusing to know that Durant left Khalifa hanging outside a club. But Khalifa is no ordinary personality either. When the NBA star had apparently ditched him, Wiz took matters into his own hands. He added, "But what I did, though… I got back, right? And I came back in the club and I met him in there, you know what I'm saying. Cause I'm not no slouch, you feel me? No love lost, playa… It's all good. Don't even trip. It's not your fault."
This is a hilarious story that came completely out of the blue. The rapper didn't mention the time or year this took place, and hence it has left everyone puzzled.
Will Kevin Durant play the Brooklyn Nets' upcoming game in the 2021 NBA season?
ADVERTISEMENT
Article continues below this ad
Kevin Durant has been a vital contributor to the Brooklyn Nets in the ongoing 2020-21 NBA season. However, the versatile forward was held back from competing early in the season due to COVID-19 protocols, and on top of that, has been missing quite a few games now.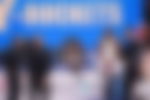 Durant has missed four straight games for the Nets due to a hamstring issue that is keeping him away from the court. He did not play two recent crucial games against the Los Angeles Lakers and the LA Clippers and will also be unavailable for the Nets' upcoming game against the Sacramento Kings.
ADVERTISEMENT
Article continues below this ad
This will mark Durant's fifth straight game missed due to injury, and the worrying factor is that there is no fixed timetable for his return. The silver lining is that the Nets are coping well in Durant's absence, so the team might not worry too much as he recovers.
WATCH: LA Clippers Owner Steve Ballmer Steals the Show with His Expressions Against Brooklyn Nets