"Seeing This 20 Year Old…Signing A Three Year 900 Million": 7ft Greek Freak Giannis Fires Back at Ex-All Star and Mocks Him For Being a 'Bitter' Old Man
Published 10/04/2022, 2:38 AM EDT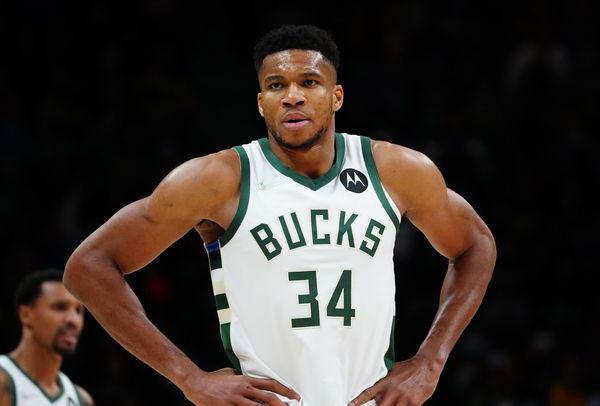 Giannis Antetokounmpo, the Milwaukee Bucks power forward, is known for his size, agility, and ballhandling skills. Such qualities earned him the name Greek Freak. However, the three-time NBA All Star, Gilbert Arenas, recently criticized the Bucks power forward.
'Agent Zero' took a slam on Giannis saying, "He doesn't understand basketball yet," and he further added, "He plays the sport, he won a championship, cool. He doesn't really understand how to be great, how to be better, how to train his body."
ADVERTISEMENT
Article continues below this ad
Giannis is the only player in NBA history to be unanimously awarded a place in the First Team All-NBA in four consecutive seasons. Although Arenas' comments didn't appear to bother him, he recently lashed back at him.
Giannis Antetokounmpo broke his silence on Arenas' remarks
Giannis is among those players who are not very active on any social media. When Giannis came to know about the statement by Arenas through his friends and family, he responded openly. He said, "Does it bother me? I'm not going to lie, it makes me want to work harder." Continuing, he said, "Do I go back home and think about it and I can't sleep? Not necessarily."
ADVERTISEMENT
Article continues below this ad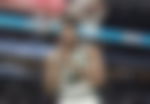 Then there is the moment when Giannis Antetokounmpo made an astounding statement. He said, "But at the end of the day, hey, I don't know, when I am 45 years old, 50 years old, I might be, you know, a little bit bitter, too. I might be seeing, you know, this 20-year-old making, signing a three-year 900 million. … Maybe, I don't know, but I don't think so."
WATCH THIS STORY: Giannis Antetokounmpo's Family: All You Need to Know About His Wife and Two Kids
ADVERTISEMENT
Article continues below this ad
He paid his gratitude to God for blessing him with such exceptional skills and life. Later on, the Milwaukee Bucks star shared about his retirement, saying he wants to disappear and want to live a normal life in a place where no one knows who he is. He wants to be like Tim Duncan. No one knows where he is. Giannis wants to come to the court, play the game, and after that, wants people to forget who he is.
Do tell us your opinion on Giannis' reaction in the comment section below.