'Self Made Player': Former Lakers' Teammate Details How Kobe Bryant Worked His Way to the Top
Published 04/14/2021, 2:00 PM EDT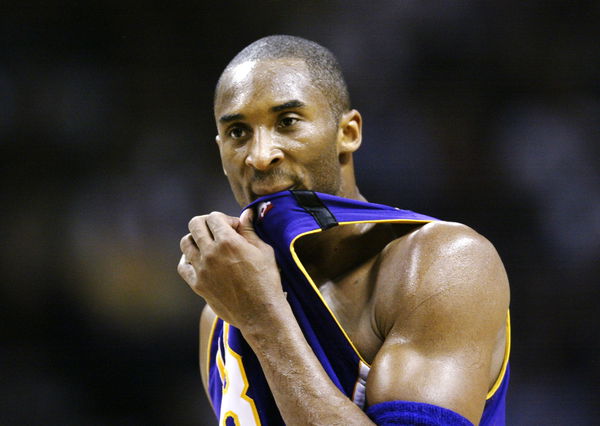 ---
---
Not many players show signs of greatness in college and continue that in the league. Adam Morrison was part of this category, who proved to be a star sharpshooter in college, but his career in the NBA didn't turn out as expected. But one thing that he was lucky enough to do was play alongside Kobe Bryant in the Los Angeles Lakers.
ADVERTISEMENT
Article continues below this ad
It's been five years since Adam last met Kobe. It was after his final game back in 2016, and he still can't forget the bond he shared with him. Morrison opened up about the experience he had of knowing Kobe as a teammate and as a friend as well.
The most admirable qualities of Kobe Bryant
ADVERTISEMENT
Article continues below this ad
In a recent interview, Adam opened up about the quality he admired most about the Lakers legend. He said, "You'd be around great players your whole life if you get to the level I have and you make connections with people. Kobe was one of those special guys that was a self-made player."
He further explained why he believes so. "The average fan thinks that when guys are in the league, the wand just goes like that and you're automatically athletically gifted. But Kobe literally was a self-made player. That's what I have always respected about him the most. He was always trying to get better."
"Just his competitiveness. I have never seen anything like it," he added. Morrison even recalled Kobe playing despite any injuries. He said, "I have seen him roll his ankles, break his finger, separate his shoulder and there was no face. So, the toughness aspect in him was incredible." Morrison's praises only solidify what we already know about Bryant and how he longed to win more and more.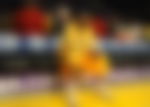 What happened to Adam Morrison's career?
After being a force to be reckoned with in college, Morrison never turned out to be the player everyone expected him to be. Despite being the third-overall pick by the Charlotte Bobcats, now the Charlotte Hornets, in the 2006 NBA Draft, he turned out to be a draft bust.
ADVERTISEMENT
Article continues below this ad
On top of an already tough and struggle-filled rookie season, Morrison tore his ACL in 2007. Even though he made his comeback, he wasn't the same. When he joined the Lakers, he won two championships with them but had hardly ever gotten off the bench. After spending some time in Europe, he eventually called it quits.
Despite his rough career, having played with Kobe Bryant is only something very few people have done. Morrison was lucky and is even grateful for it.
ADVERTISEMENT
Article continues below this ad
Read also- Former Lakers Coach Reveals Kobe Bryant's Words of Encouragement to His Team After His Last Game