'Selfish Reasons': Lakers' Anthony Davis Replies to Paul George's Claims of Potential Teamup at Indiana Pacers
Published 12/21/2020, 12:13 AM EST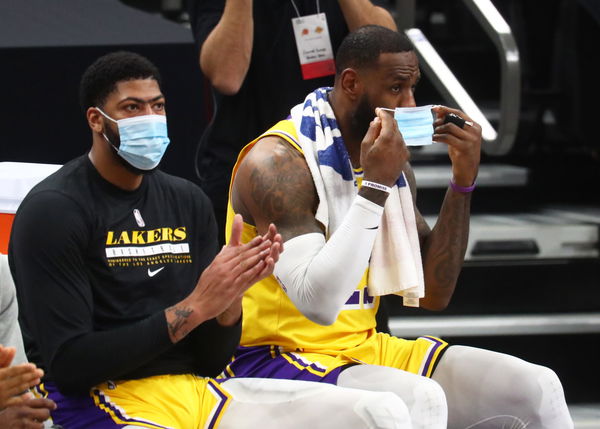 ---
---
To some legends, winning an NBA Championship is just inevitable, given their track record and the madness to succeed. To other talented ones, it's more about putting their foot in the door and being at the right place at the right time. In the case of Lakers' Anthony Davis, the latter sounds more true.
ADVERTISEMENT
Article continues below this ad
AD joined the Lakers as a 27-YO who had the experience of just two postseasons under his belt. Even LeBron James won his first ring in his seventh playoff season. So Davis obviously was signing with a big market team where his odds of winning were high. But did he have other options in mind before choosing the Lakers? 
Lakers' Anthony Davis confirmed that Paul George was right about him
ADVERTISEMENT
Article continues below this ad
Earlier, Clippers' Paul George had revealed that he and Davis were almost ready to form a striking partnership in Indiana. Since George did not mention AD's name, it was only sensible to confirm the authenticity of the theory. So the media recently enquired Davis about the claims against him.
Here's how Davis responded to the question:

"The Paul thing in Indiana, it was a conversation for sure. It kind of just faded away. I'm not sure what happened on their end. He said that management didn't want to do it whatever, but it was a conversation, and then LeBron [James] saying he wants to team up, then the year that we do we win a championship.
"LeBron kind of spoke it into existence, and it happened. Glad it happened for me for selfish reasons. I wanted to be a champion and able to do that my first year teaming up with him," said the 27-year-old.
The talented seven-time NBA All-star did not forget to put some respect on PG's name. He further added his comments on the matter and said, "Who knows what would've happened with Paul in Indiana. He's another great player, especially when he was in Indiana he was definitely tough to guard. He's still tough to guard today."
"But I think that was so long ago that we played each other many times since then. You always think about what could've happened. Would my career be a lot different than it is now?"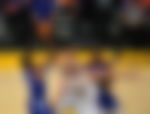 What went wrong for the Pacers that they could not sign AD?
ADVERTISEMENT
Article continues below this ad
Paul George was more like a franchise guy who played seven seasons for the Indiana Pacers. The Pacers drafted him as the tenth overall pick in 2010, and George rewarded the team with stunning displays. PG carried the Pacers to six playoff appearances and his shocking move to OKC in 2017 was something that came right out of the blue.
In 2017, he was in contact with Anthony Davis and it was clear that the latter wanted to join George in Indiana. He knew that a star forward in AD will elevate his title-winning chances with the Pacers.
However, PG's dreams were shattered when the Pacers' front office did not show any interest in bringing Davis into the team which forced him to leave the small market team in hopes of winning a championship elsewhere.
ADVERTISEMENT
Article continues below this ad
One can hardly fathom how the AD and George pairing would have been. However, as things stand now AD now has a ring in his resume, while PG is trying to win one with the LA Clippers.