7ft Knicks Star Walks Out of Lakers Game $700,000 Richer After Locking up Anthony Davis, as per Reports
Published 03/13/2023, 5:30 AM EDT

Follow Us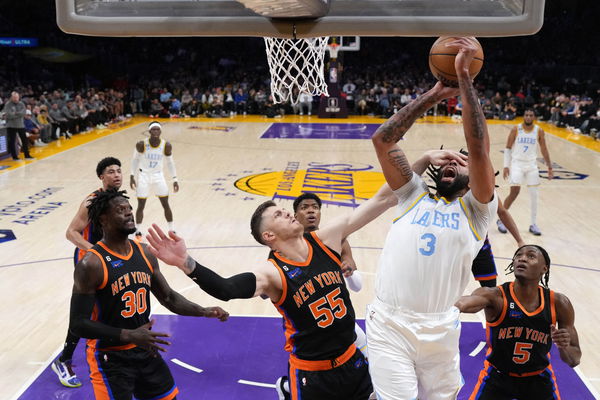 The Los Angeles Lakers lost a close game to the New York Knicks on Sunday night. Both teams were shorthanded as their stars have been dealing with injuries. The Lakers did not have LeBron James in their lineup as he remains sidelined with an injury. On the other hand, the Knicks played without star point guard Jalen Brunson. However, the big news of the night was Lakers star Anthony Davis getting locked up by 7ft. tall Knicks center, who left the arena $700K richer.
Isaiah Hartenstein managed to put the clamps on Anthony Davis for the entirety of the fourth quarter. This led to the Knicks managing to snap their three-game losing streak, all the while snapping the Lakers' three-game winning streak as well. Hartenstein's performance didn't just help the Knicks win, but it helped him become a richer man as well.
Isaiah Hartenstein made big bucks against the Lakers
ADVERTISEMENT
Article continues below this ad
According to a report by ESPN's NBA Insider Bobby Marks, Hartenstein made $700,000 just through bonuses. Hartenstein played crucial minutes against the Lakers to get the win.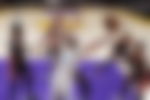 As per the reports, Hartenstein made $350,000 for minutes played. He also made another $350,000 as the Knicks reached the 40-games won threshold, which summed up the total to $700,000. To put things in perspective, his salary last year was a total of $1.7 million.
As per Spotrac, Hartenstein's contract had bonuses included if he played more than 1350 minutes. It also had incentives based on the team winning 40 or more games, as well as making the playoffs. The seven-footer was a part of the Los Angeles Clippers before joining the Knicks. 
He signed a two-year, $16 million deal with the New York Knicks ahead of this season. But the 43rd overall pick in the 2017 Draft sure secured the bag after the win against the Lakers.
Anthony Davis got clamped up
ADVERTISEMENT
Article continues below this ad
Isaiah Hartenstein played a total of 24 minutes against the Lakers. Even though he did not score a single point, Hartenstein sure made an impact on the defensive end of the floor against Anthony Davis.
He held Davis to 8-18 shooting from the field, holding him to 17 points for the game. Even though Davis had 16 rebounds to go along with it, it certainly wasn't enough to put the game out of reach.
Watch This Story – Did WNBA star Brittney Griner date the 7-ft Lakers center, Anthony Davis?
ADVERTISEMENT
Article continues below this ad
Hartenstein grabbed 10 rebounds along with 2 steals, 2 assists, and 1 block for the game. With Brunson out, the Knicks needed other players to step up and they didn't disappoint.
The Knicks improved to 40-30 and will continue their west coast trip with a game against the Portland Trail Blazers on Tuesday.
Edited By: Pragya Vashisth