Shannon Bashes Credit-Hog Kyrie Irving For Announcing Key James Harden Decision
Published 02/15/2021, 12:43 PM EST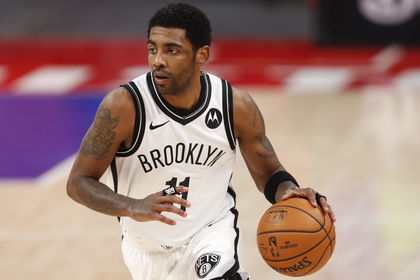 ---
---
Kyrie Irving can't seem to keep himself away from the headlines. Even when his team is on the winning side, he remains a magnet for criticism. It is not his game that is the main issue, it is his outlandish statements that get him into trouble.
ADVERTISEMENT
Article continues below this ad
After the win against the Golden State Warriors, he took full responsibility for a key tactical decision. He divulged how he has given James Harden the keys for the point guard position while himself playing at shooting guard.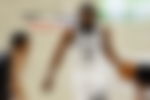 He is not completely wrong because Harden has been running the floor for the Brooklyn Nets. The Beard is averaging a league-leading 11.6 assists per game. But to Shannon Sharpe's point, that wasn't something that was decided four days –
ADVERTISEMENT
Article continues below this ad
"Kyrie's trying to take credit for a decision that's already been made. Since Harden got there, he's been the point guard. Considering that since he's started playing, Kyrie was out."
"James Harden is a better fit in at point guard than Kyrie. Kyrie is a lot and lot of like these guys that have point guard at the end of their name, but they are actually masquerading," said Sharpe on Undisputed with Skip Bayless.
Kyrie Irving is not responsible for everything good in Brooklyn
It is not the first time that his statements are hinting at a lack of respect for the coaching staff. He is the guy who literally said that they did not need a coach. So, according to Sharpe, this is another attempt to discredit Steve Nash –
"See Kyrie likes to take credit, cos this is what's gonna happen, they win the title and Kyrie's going to come out and say, 'KD, Harden and I, we all got together and this is how we should play the offense'. He's gonna leave Steve Nash out."
He had one final thing to say to the former Cleveland Cavaliers guard and made it very loud and clear.
ADVERTISEMENT
Article continues below this ad
Every decision that comes out Brooklyn is good, is not yours, bruh.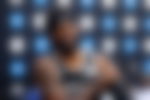 But that will fall on deaf ears. Because for a person who could say that the earth is flat, anything is within the realm of possibility.
ADVERTISEMENT
Article continues below this ad