'Shaq Made it Iconic'- Kenny Smith Gives Insight on the Evolution of 'Inside the NBA'
Published 03/09/2021, 10:40 AM EST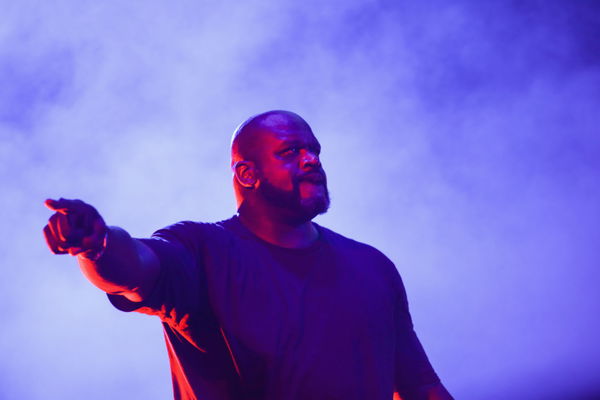 ---
---
Shaquille O'Neal is an iconic player and 'Inside the NBA' is one of the most iconic basketball shows of all time. While ESPN has its own slate of shows like 'The Jump', no basketball show has the rich legacy that Inside the NBA on TNT has. They have a Hall of Fame crew of players along with iconic analyst Ernie Johnson to make a start-studded and consistently innovative show.
ADVERTISEMENT
Article continues below this ad
The show has existed for over 20 years in its current form, starting with EJ and Kenny Smith fresh off his retirement. A few years later, they were joined by former MVP Charles Barkley. However, the show dominated the mainstream because of Shaq, who joined about a decade ago. Kenny Smith spoke about the show's evolution, crediting Shaq with making it iconic.
ADVERTISEMENT
Article continues below this ad
"When I first got here, it was a good basketball show. But then when I came, the chemistry between Ernie and me made a great basketball show. When Charles came three years later, he made it a great television show. And then Shaq made it iconic."
Shaquille O'Neal: Just as good an entertainer as he was a player?
Shaquille O'Neal has always been larger than life. The four-time NBA Champion is one of the most decorated basketball players of all time. He has three Finals MVPs and one regular-season MVP in his career. He is often considered the most dominant player to ever step on to the court. His personality is just as big as his 7-foot body.
ADVERTISEMENT
Article continues below this ad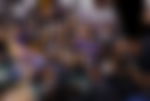 Shaq has a magnetic personality and a preference for the spotlight. He has transitioned seamlessly into a career as an entertainer. Outside just being a regular fixture on Inside the NBA, Shaq also has appeared in multiple movies, has his own music career, and is a very successful businessman.
ADVERTISEMENT
Article continues below this ad
The show itself has become different since Shaq joined. His personality makes the show feel a lot more lively, and his interactions with Charles Barkley have become iconic. While his blunt style and sometimes lacking basketball knowledge get criticized, the show is just as entertaining. From mini-shows like Shaqtin' A Fool to everything else Shaq does, he has made Inside the NBA iconic TV.