Shaquille O'Neal Accused of Being "High" by Journalist After He Defends Bride Who Laced Wedding Food With Intoxicant
Published 05/05/2022, 10:30 AM EDT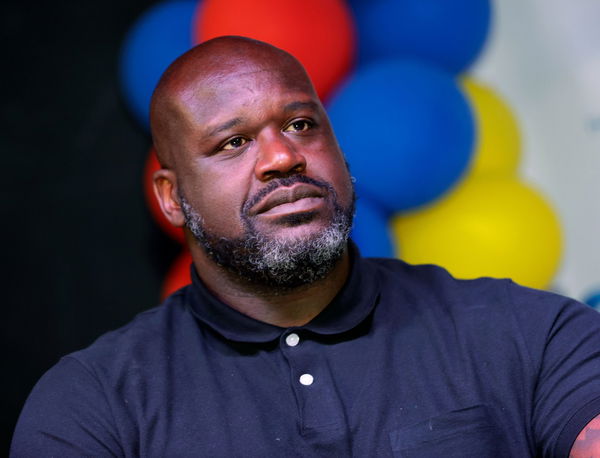 Last month, news broke out about a bride and her caterer lacing marijuana in the wedding food. Some guests felt ill and required medical attention. They charged the bride and the caterer for lacing the food with marijuana.
Spice Adams brought it up in 'The Big Podcast with SHAQ' and both he and Nischelle were in shock after Shaq defended the bride and caterer. Shaq said "..No no. She shouldn't have been arrested.." Spice Adams argued one shouldn't knowingly give marijuana to 50 guests without their knowledge. 
Wedding guests who were treated for symptoms reportedly said they felt "high", "ill", and "stoned". Authorities tried to locate the manager of the catering service but found all the catering staff leaving the premises. They collected used glassware and utensils, as well as food including lasagna, chocolate-covered strawberries, and pudding "shots". 
ADVERTISEMENT
Article continues below this ad
And the food samples collected at the wedding contained THC. Several guests went to a hospital, where THC was found in their blood.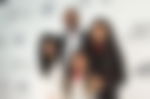 If convicted, the bride and caterer could each face up to five years and prison plus a $5,000 fine, it was reported.
Shaquille O'Neal's defense
But O'Neal said that if it was part of the chef's recipe and not laced, then it should be the guests' responsibility to know what is in the food. And a shocked Nischelle asked, "Are you trying to defend that mess?". To which Shaq said, "No, they have chefs that infuse marijuana in their recipe.". Nischelle agreed but said that one would know when they go in for a THC dinner. Spice added that the recipe should be shared with the guests. But the Lakers legend was having none of it and asked both to cut it out.
ADVERTISEMENT
Article continues below this ad A baffled Nischelle said, "Um this is crazy. And Shaq, I don't even, I think he's high right now. Cos I don't know what he is even talking about. Of course you don't do that to somebody". But the big diesel was still adamant that it is ok to infuse it in your recipe as a chef. And Spice and Shaq went back and forth a few times like little kids. 
WATCH THIS STORY – How Much of Liverpool Does LeBron James Own?
ADVERTISEMENT
Article continues below this ad
So Nichelle finally had to stop it and jokingly said, "The moral to this story is, don't eat in Shaq's house..". And Adams broke out laughing. Shaq responded, "I don't partake in those activities. I am a hookah man myself.".
Do you think O'Neal was right to defend the bride and the caterer?