Shaquille O'Neal Admits Phoenix Suns' Devin Booker is 'Like' Kobe Bryant
Published 06/10/2021, 7:30 AM EDT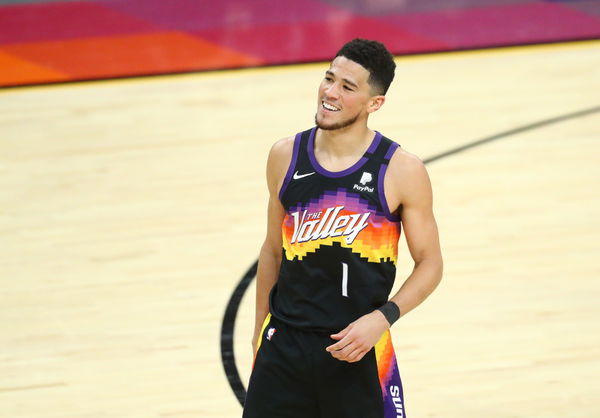 ---
---
The Phoenix Suns, after sending the Lakers home, are the WC favorites to enter the NBA finals 2021. If that happens, Chris Paul, Devin Booker & De'Andre Ayton vs Kevin Durant, Kyrie Irving, & James Harden would be a treat to watch. However, as of now, they are facing the Nuggets and playing like there'd be no Game 5.
ADVERTISEMENT
Article continues below this ad
The Phoenix side won their second game in a blowout victory where they enjoyed a 25-point lead. Monty Williams' men won every quarter and did not allow a Denver comeback at any moment. The biggest credit for this glorious night went to Devin Booker and his efficient double-double that attracted praise from Shaquille O'Neal. 
Shaquille O'Neal with huge praise for Phoenix Suns stars
ADVERTISEMENT
Article continues below this ad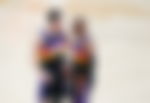 In Game 2, the Suns ousted the Nuggets even as MVP Nikola Jokic scored and rebounded more than any opponent. Chris Paul, who had scored a 21-point double-double in the first game, added 17 points and 15 assists to win hearts. 
So in an interview, Shaquille O'Neal started off by praising CP3 as he said, "Chris Paul, he is the best at getting people involved. I've had that opportunity to play with great point guards, nobody does it better than Chris Paul. He has the ability to get himself going like the guards with era. But he says you know what, I'm a great player, let me get these guys involved. We're at home, guys play a little bit better at home… look-away pass, let me get them going." 
Also, the top-scorer for the Suns, Devin Booker, enjoyed an 18-point double-double. With that, the youngster's average in the postseason now stands tall at 27.1 ppg (eight games). Shaq noted it and also Book's 70-point game on March 24, 2017, where they lost 120-130. He detailed, "Devin Booker, we know what you did, we saw you spotted Mitchell last night. Hey. let's see if you can match it. We need you to be aggressive, we need you to get buckets. Remember last year when you hit 70 at Boston, the world knows you can get buckets. Reggie said it was Kobe Bryant like, and I agree with him. So Devin Booker needs to be aggressive."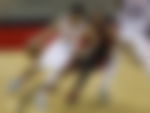 When Devin Booker played one-on-one against Lakers' Kobe Bryant
ADVERTISEMENT
Article continues below this ad
Fortunately for Devin, his rookie year was also Kobe Bryant's final year. So, they played one regular-season game that the young Suns player won. In that game, Booker went straight into guarding and scoring on KB, winning the 5x champion's respect. Kobe had then said in the post-game interview, "It was absolutely great to see."
In fact, very recently, when the Suns won Game 6 and eliminated LeBron James' Lakers, the 24-YO had detailed how he used Mamba mentality to score those 47 points. 
ADVERTISEMENT
Article continues below this ad
It is true that Devin Booker has yet not touched Kobe's 81-point mark, but chances are high he would. Do you also see him breaking that crazy record that the Black Mamba created against the Raptors? Help us know in the comments.
Watch this story – Kobe Bryant and Others Who Have Bested Michael Jordan