Shaquille O'Neal and Charles Barkley Get Into Heated Discussion Over Steph Curry's Chances at MVP
Published 05/23/2021, 10:30 AM EDT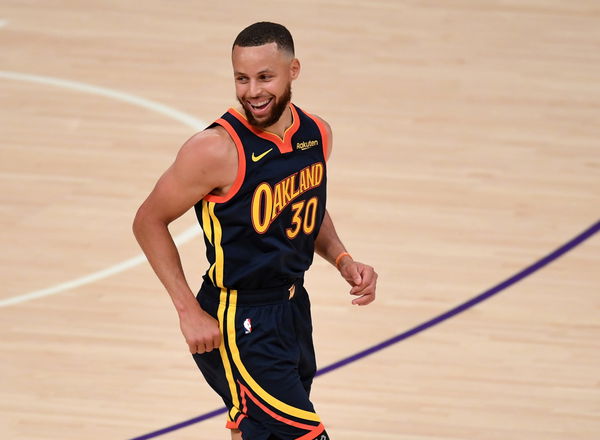 ---
---
As the regular season got wrapped up, the finalists for the MVP race were also revealed. With Nikola Jokic right on top, Joel Embiid and Steph Curry were right behind him. However, Steph's chances for winning the title have become bleak as the Warriors just got kicked out before they could even enter into playoff contention. But if there is anyone who is still advocating for Steph, it's Shaquille O'Neal.
ADVERTISEMENT
Article continues below this ad
What makes a player deserving of winning the prestigious MVP award? If it's about being a top scorer, Curry has without a doubt stolen the show and has helped bring the Warriors further than anyone expected. While most expected the Warriors to land last in the West, they were able to come face to face with the Lakers in the play-on tournament.
But the team's success also plays a major role in bringing home that title. And clearly, Joel Embiid's Philadelphia 76ers and Nikola Jokic's Denver Nuggets make a much better case for them. However, this topic is quite debatable and even led to a heated argument between Shaquille O'Neal and Charles Barkley.
ADVERTISEMENT
Article continues below this ad
Shaq and Chuck's debate over Steph Curry in the MVP race
From Shaq's point of view, Curry deserves to be MVP more than anyone. But this wasn't the popular opinion when he sat down with Ernie Johnson and Charles Barkley to have this discussion. Johnson and Barkley tried to explain that almost always, the player who wins the MVP is from a top team.
This had Shaq furious, and both he and Chuck had a screaming match from across the table trying to get their point across. There is no doubt that Curry has been anything less than incredible this season. However, the lack of consistency that Jokic showed is unparalleled.
Who is the heavy favorite to win?
The man leading the race for weeks now is Nuggets superstar Nikola Jokic. For most, he has already locked that award for himself and it is something many fans have been preaching for a while now.
ADVERTISEMENT
Article continues below this ad
Plenty of times, the narrative shifted to players like Embiid, Curry, LeBron James, and even Chris Paul. But the focus on Jokic never wavered even once. Averaging a whopping 26.4 points, 10.8 rebounds, and 8.3 assists, he helped the Nuggets maintain a stellar record throughout the regular season.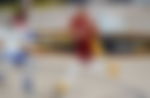 If somebody deserves it, it is Jokic. What are your thoughts on this? Is being a great player enough or the team's success should be taken into account for this award?
ADVERTISEMENT
Article continues below this ad