Shaquille O'Neal and Others Roast Charles Barkley as He Backtracks on His Bucks vs Hawks Prediction
Published 06/24/2021, 2:04 PM EDT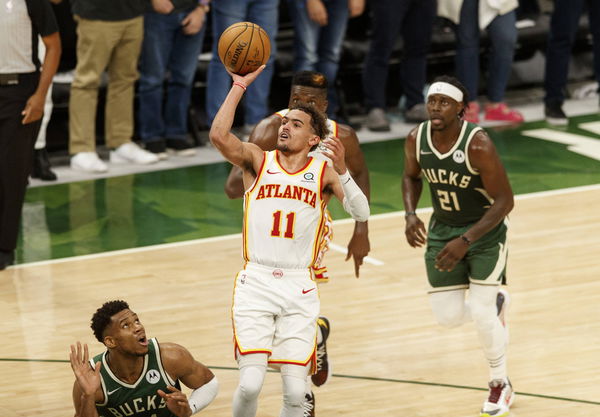 ---
---
The Milwaukee Bucks faced off against the Atlanta Hawks in game 1 of the Eastern Conference Finals. Given how the Bucks and the Hawks literally defied the odds to reach the Conference Finals, this matchup is a must-watch.
ADVERTISEMENT
Article continues below this ad
Game 1 certainly lived up to the hype. With the Bucks and the Hawks going at it, Giannis Antetokounmpo and Co. took a slender 5-point lead at the end of the first half. But Atlanta came roaring back in the third quarter.
ADVERTISEMENT
Article continues below this ad
Outscoring Milwaukee 34-26, Atlanta took a 3-point lead of the game. Despite trailing by three points, the Bucks could never rally a comeback and ultimately fell short as they lost the game 116-113 to an electrifying 48-point performance by Trae Young.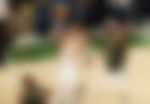 Shaquille O'Neal & Co. troll Charles Barkley over Hawks vs Bucks Guarantee
Going into the game, the Bucks were clearly the heavy favorites to gain the victory. Given the performance they had against the Brooklyn Nets and the team effort they displayed, Milwaukee were the stronger side on paper.
With the playoff experience of Giannis and Middleton, Hall of Famer and analyst Charles Barkley was convinced that the Bucks would be unstoppable against the Hawks.
In his patent 'Guarantee,' Chuck claimed that Milwaukee will sweep Atlanta. But as it turned out, the Bucks were outplayed by the Hawks. Seeing his claim of a sweep gone to dust, Barkley gave a hilarious statement.
With Shaquille O'Neal and the crew mercilessly trolling him, Barkley said, "The Hawks are legit." The Atlanta Hawks certainly are legit. With a lethal guard in Trae Young and a supporting cast consisting of players like John Collins and Clint Capela, this team is a threat to every top team in the East.
ADVERTISEMENT
Article continues below this ad
They might not have the flashiest names on the roster, but with their style of play, they can exploit any defense. The Hawks have already shown that they can trounce a superior defensive team like the 76ers.
While the Bucks might be a tougher place to attack with quality defenders like PJ Tucker, Giannis, and Jrue Holiday, Young targeted their weak link Brook Lopez in game 1.
ADVERTISEMENT
Article continues below this ad
If the Bucks don't make any adjustments, 'Ice Trae' might lead the Hawks away with the series. Can the Hawks pull off yet another upset?