Shaquille O'Neal Bashes Chicago Bulls' Championship Chances Despite Off-Season Success
Published 09/03/2021, 11:30 AM EDT
---
---
The NBA offseason feels like it is never-ending. Unexpected trades and signings continue to take place until training camp dawns upon us. Of course, there could still be some more blockbuster trades left if any disgruntled NBA star asks to be shipped off and his team caves in. But with that also highly unlikely, there is a brief idea around how every franchise's roster is going to look like in the upcoming season, more or less. And talking about the Chicago Bulls, Shaquille O'Neal seems to have his doubts about their updates lineup.
ADVERTISEMENT
Article continues below this ad
Can the Chicago Bulls finally make a postseason appearance?
It's been about four seasons since the last time we saw the Chicago Bulls in the playoffs. And even when they were, they weren't getting past the first round, at least since the 2013-14 season. But after they acquired Zach LaVine, they have only tried to assemble a decent supporting cast around him.
ADVERTISEMENT
Article continues below this ad
And to most, it seems like they finally have a playoff-caliber team standing. They were able to bag Nikola Vucevic, Lonzo Ball, and DeMar DeRozan, but the question remains if they are still good enough to carry this franchise to a playoff run. When legendary Shaquille O'Neal was asked about their chances in an interview with Complex, he made an analysis of his own.
"They're going to try and do the Golden State thing. Four smalls, try to spread it out, shoot, run, Zach LaVine shoot threes, Lonzo get everyone involved. So it's going to be an experiment. So hopefully the experiment does pretty good, but you ain't going to win a championship with that team," explained Shaq.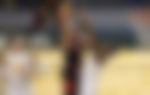 WATCH THIS STORY: When a Retired Michael Jordan Schooled an Arrogant Chicago Bulls Rookie
Reasons they could actually pull it off
LaVine has had one of the best seasons of his career, averaging 27 points, 4.9 assists, 5 rebounds, while shooting 51 percent from the field and 42 percent from the arc. He has proven to be an asset to the Bulls, and he finally has a supporting cast he can rely on. There are some questions being raised about how these stars will fit together, but sheer talent can make this happen.
ADVERTISEMENT
Article continues below this ad
One of the biggest reasons for their fall last season was the absence of a secondary shooter apart from Zach. But now, DeRozan can take up that role. Of course, he isn't the all-star player he once was, but his ability to penetrate the paint and efficiency on the mid-range can be very advantageous.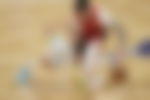 And talking about Lonzo Ball, his best days are still ahead of him. And because he had a stellar last season with the New Orleans Pelicans, the Bulls can utilize his prime.
ADVERTISEMENT
Article continues below this ad
The popular opinion is that this team only looks good on paper, but the effort that Chicago has put in to take themselves to the next level can do the job just right.