Shaquille O'Neal Believes Suns' Chris Paul 'Should Not Be Mentioned for MVP' This Season
Published 03/12/2021, 8:30 AM EST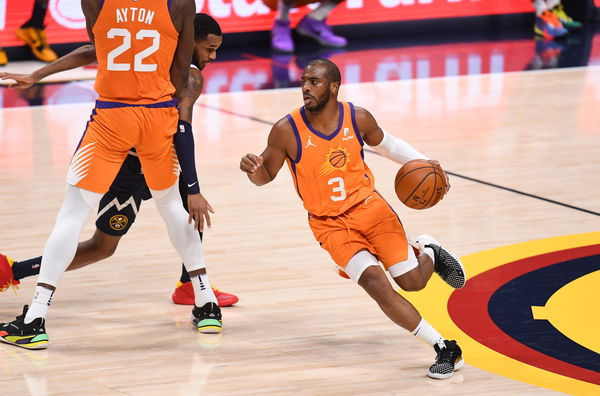 ---
---
The second half of the 2020-21 NBA season is underway and the 'Inside the NBA' panel is once again filled with heated debates. There's no time to spare and the crew recently got into a serious discussion involving Chris Paul and what the MVP award really means! 
ADVERTISEMENT
Article continues below this ad
Here's the elephant that isn't really in the room; Chris Paul has never won the MVP award in his career, but his fans want him to win it before he retires. But the other candidates' numbers look humongous in front of Paul's when one looks at this season's displays. 
However, former MVP Charles Barkley believes Paul should be a frontrunner for the Maurice Podoloff Trophy in 2021. Unfortunately, he was the only man rooting for the Phoenix Suns guard in the four-man panel as the other three were against the claim. 
ADVERTISEMENT
Article continues below this ad
Shaquille O'Neal firmly asserts that Chris Paul isn't an MVP favorite this season
Everybody who grazes their mind for potential MVP candidates for the 2021 season wouldn't bring up Chris Paul's name in the first go. Although one could make a strong argument for Paul, Hall of Famer Shaquille O'Neal strongly objects against bringing Paul into the conversation.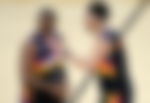 "Listen, Chris Paul is having a great year. He does have the youngsters playing, he's leading them very well, they're playing well, Devin Booker is starting to get his form back, but I disagree. He should not be mentioned for MVP," O'Neal stated. 
The main factor behind O'Neal's reasoning was that the Phoenix Suns don't stand a chance to win the championship this year. As much as they're gaining massive strides from last season, Phoenix still isn't a title-contending team.  
ADVERTISEMENT
Article continues below this ad
"Then change the award to Most Valuable Team, don't say the Most Valuable Player. Most Valuable Player is singular… Player is singular," a furious O'Neal mentioned. This was in response to Charles Barkley, who was constantly stating that Chris Paul should be considered an MVP for all the teamwork that he is putting together. However, as far as one knows, the MVP award is majorly given to a player with splendid individual averages! 
CP3 is currently averaging 16.1 points, 4.7 rebounds, and 8.8 assists, which is not the best stat-line of his career. However, the Suns have transformed into a much better team under his leadership. What's your take on this conversation?
ADVERTISEMENT
Article continues below this ad