Shaquille O'Neal Believes Steph Curry Is More Influential Than Michael Jordan
Published 03/02/2021, 7:30 PM EST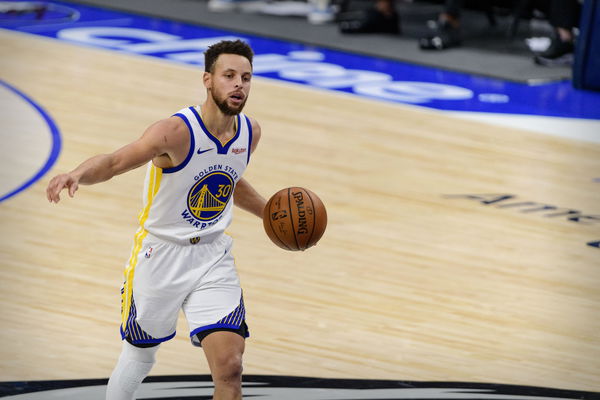 Steph Curry is one of the greatest shooters in NBA history. The ability that Curry has to make some of the most improbable shots on the court is God-sent and hasn't been seen before in the league. While there have been shooters like Ray Allen before Steph, shooting was never the primary skill-set around which players built their games.
ADVERTISEMENT
Article continues below this ad
Curry made three-point shooting the most important skill in the NBA. Players like Davis Bertans and Joe Harris can attest to it with the massive contracts they got this off-season for their shooting ability. People can learn to shoot like Steph, but they can't necessarily learn the athletic ability of Michael Jordan and LeBron James.
Shaquille O'Neal agrees and thinks Steph is the most influential NBA player ever.
ADVERTISEMENT
Article continues below this ad
While speaking to Dan Patrick on his show, Patrick brought up how players can emulate Steph and not players like Shaq or MJ. Shaq was quick to agree and added a quick point of his own.
"I'm watching these little kids now and I'm like 'bro'. I've never seen a kid dribble like that, shoot like that. I agree with you"
ADVERTISEMENT
Article continues below this ad
Steph Curry: Undisputably the most influential basketball player ever?
Steph Curry has the ability to shoot, which is the most accessible ability in basketball. If someone repeatedly practices their shot, it will one day perfect itself. Someone without physical ability can never be as talented a slasher. However, working on shooting may bring a lot of wildcards into the league.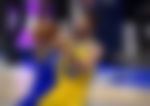 One example of Steph Curry's influence is the emergence of spot-up shooters like Duncan Robinson. Aspiring basketball players everywhere strive to shoot like Steph Curry and put in the work to shoot like that. Nobody can work hard and just be gifted with the athleticism that MJ or LeBron have. Shooting isn't the same.
ADVERTISEMENT
Article continues below this ad
Curry is a global brand as well, which shows how he resonates with the people. He doesn't look like a physical specimen, but a very relatable player. That and his impact on the modern NBA makes him possibly the most influential player in basketball history.