Shaquille O'Neal Believes Steph Curry, James Harden, and a Few Other Players Can Surpass Kobe Bryant's 80-Point Record
Published 03/02/2021, 10:32 AM EST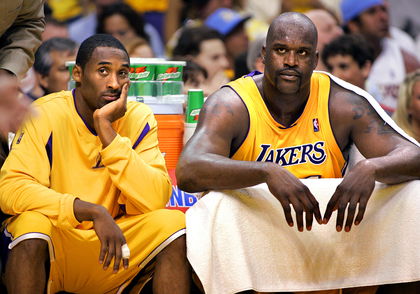 ---
---
When Wilt Chamberlain scored 100 points in a single NBA game, nobody thought it could be broken. The same thought still resonates on everyone's mind, but one player came close to matching the feat back in 2006. Kobe Bryant dropped 81 against the Toronto Raptors, a performance that will never be forgotten. 
ADVERTISEMENT
Article continues below this ad
Kobe Bryant and his 81-point game against the Raptors is the second highest point game by a player in NBA history. Everyone was in disbelief after the final buzzer, including Bryant. 
"Not even in my dreams," Bryant mentioned after the game. "That was something that just happened. It's tough to explain. It's just one of those things."
ADVERTISEMENT
Article continues below this ad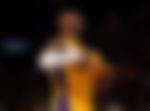 Ever since Bryant completed just the second 80-point game in NBA history, another set of speculations popped up in the NBA community. Will there be any other player surpassing this feat? There are a lot of talented scorers in the NBA, but who will be the third person to touch the 80-point mark?
Shaquille O'Neal gives his take on who will be the next after Kobe Bryant to drop 80
It is just hard to predict, isn't it? Who would've ever thought Bryant would torch the Raptors for 81 points? However, it is the kind of world we live in, a world filled with imaginations and speculations. 
Shaquille O'Neal was asked to weigh in on this matter when he recently appeared on the 'Dan Patrick Show.' The host sought O'Neal's opinion, whose personal record is 61-points scored in a single game against the LA Clippers in 2000. 
"If anybody can do it, I think it could be James [Harden] Kyrie [Irving], [Kevin Durant], Steph [Curry], Devin Booker, those are all the names that come to mind right now that could probably surpass that," O'Neal mentioned. 
It is quite an admirable list mentioned by the 'Big Diesel.' All of them might snatch the record away from Bryant, but what about their current records? Have any of them touched the 70-point mark in their careers before? 
ADVERTISEMENT
Article continues below this ad
The answer is yes, but only Devin Booker has managed to touch the 70-point mark. He achieved the feat in March 2017 in a regular-season game against the Boston Celtics. 
Booker is yet another player who draws inspiration from Bryant, and if he continues to follow in the footsteps of the Mamba, the Phoenix Suns guard will undoubtedly mark his name alongside the Lakers legend. 
ADVERTISEMENT
Article continues below this ad