Shaquille O'Neal Breaks Down How Warriors Unleashed Wiggins Upon The NBA Like The Lakers Did In Their Dynasty Run
Published 06/18/2022, 2:30 PM EDT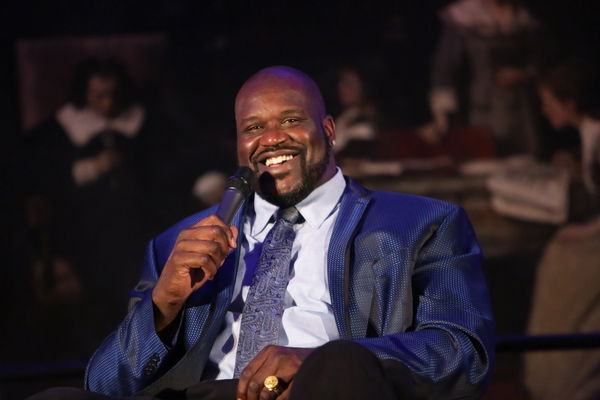 The Golden State Warriors once again conquered everything in their path as they lifted their 4th championship in 8 seasons. While Stephen Curry spearheaded the Dubs to the ultimate silverware, Andrew Wiggins was one of the unsung heroes for his side. The 27-year-old played his heart out and put on a show, showcasing his versatility on both ends of the court.
The former number 1 pick was drafted to lead a team from the front. Stephen Curry, however, was that man for the Warriors. Wiggins minimized his role and served as the Warriors' fallback option, performing all of the dirty work necessary to complement Curry's dominance. According to Shaquille O'Neal, this was the primary reason the Warriors were able to unleash Wiggins.
ADVERTISEMENT
Article continues below this ad
Shaquille O'Neal highlighted Wiggins' performance in the NBA Finals on his podcast "The Big Podcast with Shaq." According to him, his talent was never in question, but it was his role with the Warriors that drove him to flourish.
"There's two ways you can look at this. Let's go the traditional way…third option, playing great, guys on him, responds well…boom boom boom. Now let's go the hadal way. Yea the reason why you doing this coz Steph (Curry) got three people on him and Klay (Thompson) got two people on him…you better do something else," Shaq said.
He added, "So, you know, there's two ways you can look at this. I'm on the traditional side. He's playing well, we have always said that he was a great talent. I think the problem in all the other places he was at was that they tried to make him the main option. He's not your main guy."
O'Neal further elaborated, "But a number 3, number 4? He's a hell of a number 3 to 4. Similar to Michael Cooper from the Lakers. He's not Magic, he's not Kareem; however, him and Byron Scott can put a lot of points up quickly and help you win championships."
Andrew Wiggins wraps up his redemption journey
Andrew Wiggins silenced his naysayers after years of putting up with external voices. He consistently had coaches, teammates, and supporters craving more from him throughout his tenure with the Timberwolves.
Now with Golden State, he no longer has to shoulder the burden of an entire franchise. 3 future Hall of Famers are already on deck to embrace all of the attention. However, this alone did not push Wiggins to be the second-best player on the championship-winning roster. It was his approach to the game, which was diametrically opposed to what we witnessed in Minnesota.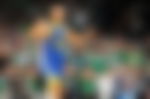 Wiggins strengthened his two-way prowess with the Dubs and now makes life difficult for elite scorers, as he did against Jayson Tatum. His efficient scoring combined with relentless shutdown defense has established him as a formidable two-way player
ADVERTISEMENT
Article continues below this ad
What a season for Andrew Wiggins:

— NBA champion
— All-Star starter
— 2nd best player on championship team
— Leads Finals in rebounds
— Best defender in the Finals pic.twitter.com/bNp2LvOrC9

— StatMuse (@statmuse) June 17, 2022
He does all of the dirty work that is intangible yet crucial. He outworks everyone on the floor and competes for rebounds in traffic.
ADVERTISEMENT
Article continues below this ad
WATCH THIS STORY: Warriors vs Celtics Game 6 highlights
Nobody projected Wiggins to be the second-best player in the playoffs on a team loaded with championship veterans. But that is how everything turned out.  There is no turning back for Wiggins now as he will only become better.