Shaquille O'Neal Breaks Silence on Ex-Wife Shaunie Getting Re-Married With a Confession on His Young Self
Published 05/01/2022, 11:30 AM EDT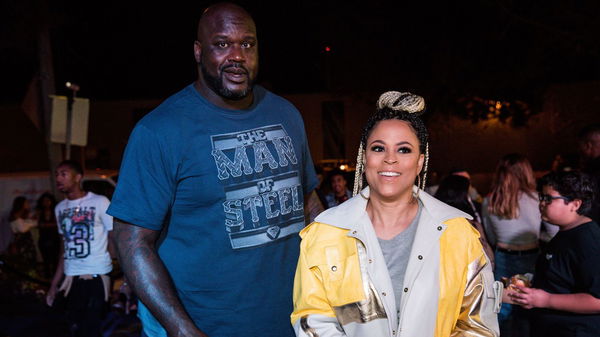 NBA legend Shaquille O'Neal is considered one of the most dominant big men to ever play the game of basketball. Nowadays, he has his own podcast called 'The Big Podcast with SHAQ'. In the podcast, Shaquille O'Neal, Nischelle Turner, and former NFL player Spice Adams discuss sports, music, and everything that is trending. They also share life experiences now and then.
And in the latest episode called 'The Big Bacon', they discussed Kevin Durant and Charles Barkley's beef, Ben Simmons, Joel Embiid's injury, and more. They also discussed Shaq's ex-wife Shaunie.
When Shaq was asked about his ex-wife Shaunie getting remarried, he said that he was happy for her. The Big Diesel admitted that his marriage didn't work out because of him. And it was all his fault and not Shaunie's.
ADVERTISEMENT
Article continues below this ad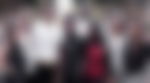 Shaq said, "I had the perfect life. I messed it up. It was all me, it has nothing to do with nobody else. It was all me. You know, living this life. After bad games, I come in, I will be a bu**hole. I was unfair. It was all me."
He said that he will be with her throughout her life even if she remarries. And said that he was happy that Shaunie was in love and getting remarried. O'Neal also said that Shaunie gave him all the joy and freedom, even when he didn't deserve it.
Spice Adams then joked that the Lakers legend would attend Shaunie's marriage.
Shaquille O'Neal's marriage
Shaquille O'Neal married Shaunie in December 2002. After 5 years of marriage, they separated and reconciled shortly after. But it didn't last long as Shaunie filed for divorce in 2009.
WATCH THIS STORY – All you need to know about Warriors Hero Against Nuggets, Gary Payton II
ADVERTISEMENT
Article continues below this ad
Then Shaunie created the reality show 'Basketball wives' to show the fans what it is like to be in a relationship with NBA stars. The people featured in the show are either wives, ex-wives, or girlfriends of NBA superstars.
The couple has four children. Their first child, Shareef, was born on January 11, 2000. Then Amirah was born on November 13, 2001. Their third Shaqir was born on April 19, 2003. And the fourth child, Me'arah, was born on May 1, 2006. Shaunie also has one son from a previous relationship, Myles. O'Neal has a daughter named Taahirah born on July 19, 1996, from a previous relationship with his ex-girlfriend Arnetta Yardbourgh.
ADVERTISEMENT
Article continues below this ad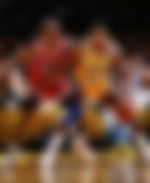 Shareef O'Neal attended Crossroads School in Santa Monica, California. the UCLA Bruins recruited him to play for them. Then, on February 14, 2020, he announced he was transferring to Louisiana State University, where his father played college basketball.