Shaquille O'Neal Brings Up Kobe Bryant's Iconic 81 Point Night to Shut Down Jayson Tatum Comparisons
Published 06/21/2022, 7:30 AM EDT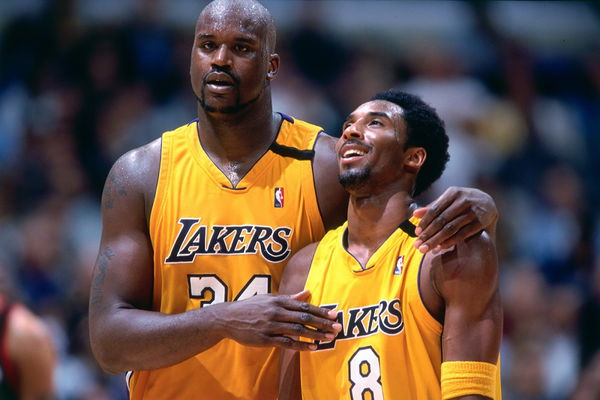 Shaquille O'Neal shuts down Jayson Tatum and Kobe Bryant comparisons by pointing out the vast difference in their scoring capabilities in the most recent episode of his podcast. 'The Big Diesel' praised Tatum's playoff performance so far, but refused to compare him with Kobe after his ordinary showing in the NBA finals. In fact, Shaquille O'Neal had a lot to say about Tatum's failure to take over the Finals series against the Warriors.
Meanwhile, the Golden State Warriors defeated the Boston Celtics 103-90 in Game 6 of the NBA Finals to secure their fourth championship victory in the last eight years. Before the Warriors took on the Celtics at TD Garden, Shaq had some advice for Celtics star Jayson Tatum.
Shaquille O'Neal calls out Jayson Tatum for his performance in the NBA Finals
ADVERTISEMENT
Article continues below this ad
Shaquille O'Neal addressed Jayson Tatum's poor showing in the NBA Finals in the most recent episode of his podcast. Co-host Nischelle Turner brought up Tatum's failure to take over the game as Steph Curry did for the Warriors in Game 4. She also pointed out that Tatum is averaging 23.7 points per game after five games in the Finals with a field goal percentage of only 37%.
Shaq highlighted the fact that Tatum has to do better as the face of the Celtics. "Mr Tatum, not enough", Shaq said, pointing out his average, "You just have to do more".
"When you're that guy, you always gotta do more", he added.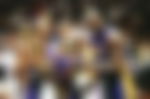 Meanwhile, Nischelle pointed out Jayson Tatum's idolization of Kobe Bryant. Incidentally, Tatum arrived at Chase Center for Game 2 of the NBA Finals wearing a jacket with pictures of Kobe and Jordan holding the Larry O'Brien trophy.
Shaq immediately shut down the comparison, saying, "Yeah, but Kobe once scored 81 points". The Lakers Center pointed out that if Tatum wants to play like Bryant, he needs to have a higher field goal percentage. It is unacceptable to average 20 points on high-volume shooting in a Finals series.
Shaq's advice for Tatum
ADVERTISEMENT
Article continues below this ad
Shaq had some quality advice for Tatum before Game 6 of the NBA Finals. In fact, he told the Celtics star to try to score nine points in every quarter.
According to Shaq, Tatum should take one quarter at a time. And try to bring out his best in every single quarter.
ADVERTISEMENT
Article continues below this ad
Watch this Story: Stephen Curry's Parents Dell and Sonya: Has the Couple Interchanged Partners With a Married Couple?
However, it doesn't seem Tatum put Shaq's advice to good use. The 24-year-old small forward had only 13 points in the game, shooting a mere 33.3 % from the floor.