Shaquille O'Neal Called Out for a Boxing Match by Michael Jordan's Legendary Teammate
Published 03/15/2022, 11:30 AM EDT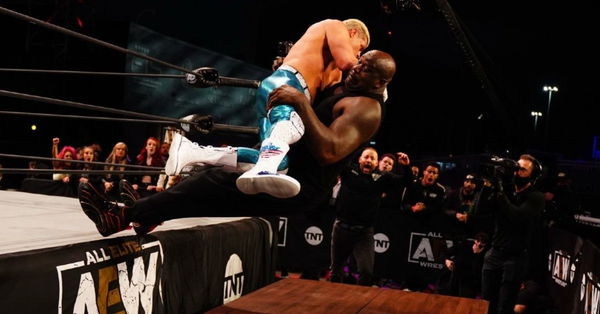 Shaquille O'Neal is one of the biggest NBA players to come around. His size had opponents in fear. Moreover, Shaq worked hard in his early days to be a freak of nature in the league. His dominance made him one of the greatest NBA players of all time. The Big Diesel left his mark on the basketball court forever. However, how would he fare in a boxing fight against another NBA big?
ADVERTISEMENT
Article continues below this ad
The celebrity boxing scene has been taking off. There have been several fights taking the scene by storm. Even NBA players have got involved. Three-time dunk champion Nate Robinson faced off against Jake Paul. In addition, Deron Williams also impressed with his boxing debut.
ADVERTISEMENT
Article continues below this ad
But how would Shaquille O'Neal square up against Michael Jordan's close friend, Charles Oakley?
Shaquille O'Neal stepping into boxing?
During a recent segment of Club Shay Shay, Charles Oakley spoke about the NBA fights in the 80s. This brought Shannon to bring up celebrity boxing. Oakley said he has two opponents he would be willing to take on, Shaq and Charles Barkley.
He said: "First one is Shaq and Barkley. Yeah, them two. I know he about 75 pounds heavy but I'll take him. I got pretty good hands, I still hit the bag every now and then."
ADVERTISEMENT
Article continues below this ad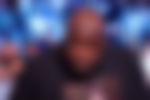 There is a huge size difference between the two NBA legends. Shaq weighs in at over 300 pounds, standing at 7 feet one. On the other hand, Oakley comes in at 244 pounds with a 6'6 foot frame. However, Oakley has some boxing background behind him saying, 'I got a little bob and weave in me'.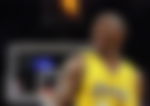 ADVERTISEMENT
Article continues below this ad
Coming to the fight business, Shaq has fought before. He has been in many wrestling events. Notably, he was also in the WWE's infamous Royal Rumble and WrestleMania. Hence, he knows how to put on a show. With all the things falling in shape, a celebrity boxing match is highly unlikely.
Would you want to see Shaq in a boxing match? Let us know in the comments!