Shaquille O'Neal Calls Out Milwaukee Bucks to Step up in the Absence of Giannis Antetokounmpo
Published 04/07/2021, 11:05 PM EDT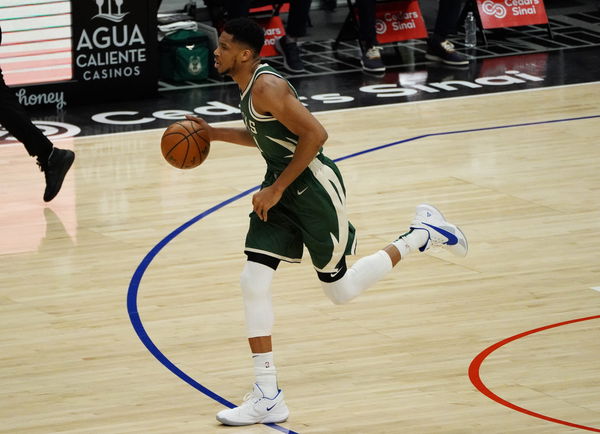 ---
---
The Milwaukee Bucks, led by 2-time reigning MVP Giannis Antetokounmpo, are one of the juggernauts in the Eastern Conference. With a record of 32 wins and 18 losses, the Bucks are currently the third seed.
Playing without their talisman, the Bucks had a heartbreaking loss against the Warriors yesterday, losing the game by a single point: 122-121. Leading for most of the game, the Bucks would be disappointed to concede the game to the Dubs.
Lakers' legend Shaquille O'Neal speaks about Bucks as contenders
Los Angeles Lakers' legend Shaquille O'Neal recently made an appearance at NBA on TNT. There, the 3-time Finals MVP spoke about the Bucks as a probable title contender from the East. Shaq emphasized on how important the support cast around Giannis is for the team's chances.
He said, "You need others to win championship so when your star is not playing, everybody else has to step up and kind of you know perform and you know let everybody know what they can do they."
"This is a tough loss for them because you know even though your guy's not playing, you're still supposed to beat Golden State."
"We worry about Milwaukee when they slow things down and everybody's focusing on Giannis and Giannis is doing the right thing passing the people what can they do. They definitely needed this win, but when your star is out, others got to step up and play."
Can the Milwaukee Bucks break their 50-year championship drought?
After two disappointing playoff runs for the past two seasons, the Bucks finally made some bold moves this off-season. The biggest move was arguably to trade away longtime point guard Eric Bledsoe and multiple trade assets to add two-way beast Jrue Holiday.
Holiday is arguably one of the most underrated players in the league. The 30-year-old can be effective in offense and is one of the best defenders in the league. With such a versatile skill-set, he is surely a major upgrade.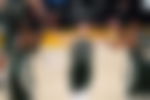 Key veterans like PJ Tucker and Jeff Teague add much more depth to the side. Especially .
With the big three of Holiday, Khris Middleton and Giannis, the Bucks have a pretty solid core of players with a solid supporting cast of veterans like PJ Tucker and Brook Lopez. If the Bucks are firing on all cylinders, they might be in for a solid run for the championship.
ADVERTISEMENT
Article continues below this ad