Shaquille O'Neal Describes What Helped Him Get Past the Tragedy of Losing Kobe Bryant
Published 01/23/2021, 1:00 PM EST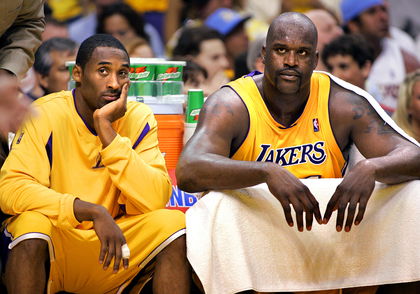 ---
---
2020 was really a tough year for everybody. People lost their loved ones, and the NBA community was bereaved. As we near the first death anniversary of Kobe Bryant, his former teammate Shaquille O'Neal revealed how he got off a dark phase in his life. 
ADVERTISEMENT
Article continues below this ad
Shaquille O'Neal and Kobe Bryant were incredibly dominant as teammates. They played together for eight seasons and won three championships to etch their name in history. The pair remained thick even after retirement, but a tragic air accident put an abrupt end to their wonderful relationship.
"With all that was going on and first my sister passed away, then Kobe passing away, and about 28 other people passing away, I just didn't want to do anything," O'Neal told PEOPLE. "I realized I wasn't feeling or looking my best. So I said, 'You know what? Time to make a change.'"
ADVERTISEMENT
Article continues below this ad
How Shaquille O'Neal returned to normalcy after the death of Kobe Bryant
Kobe's death shocked the world. Fans are still unable to cope with the news, and one can only imagine how painful it would be for his family and close ones. Shaquille O'Neal didn't want to believe it when he first heard about the crash.
Even after coming to terms with Kobe's passing, the big man could not function normally. He had just lost his best friend and his sister within a span of few months, but O'Neal then found a source of inspiration to move on with life. 
"I want to be chiseled. I want to be chiseled, I want to be tight," Shaq mentioned. "The goal is to get to 350 and be chiseled like a rock."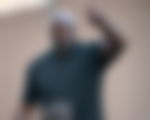 Shaq had obviously gained a lot of weight after retirement, and he wanted to take efforts to reduce it. The four-time champion was then introduced to Novex Biotech and their line of products, which helped him create efficient routines. 
"I was taking them and I was working out because my goal was to optimize my health and get back to feeling my best," O'Neal said. 
Shaquille O'Neal has set a fitness goal he wants to achieve
The Big Diesel put in the effort and reduced his weight drastically last year. He lost 40 pounds through dieting and working out, and the former Laker was proud of his new physique.
"I was gaining muscle, I was losing weight, and I was having more energy and I was sleeping better. And then one day, after getting out the shower, I was like, 'Is that a six-pack?' I saw it. I was like, 'Wow.'"
ADVERTISEMENT
Article continues below this ad
Tough times pushed Shaquille O'Neal towards developing a new regime, and he's currently following it strictly. The 48-year-old sets realistic goals for himself, and he's currently working towards the latest one:
"My new goal is to take my shirt off on Instagram one day," O'Neal mentioned. 
2020 was a tragic year for Shaquille O'Neal, but it pushed him to improve his health and physique. His dear friend is no more, but the seven-footer is ensuring that Kobe's legacy lives on.
ADVERTISEMENT
Article continues below this ad