Shaquille O'Neal Details How LeBron James Can Be Named as the GOAT over Michael Jordan
Published 12/31/2020, 10:17 AM EST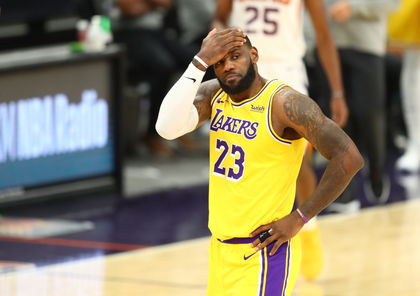 ---
---
LeBron James is on the path to becoming the greatest basketball player of all time. While we are still watching him build out his resume, the argument is getting stronger by the year. Especially if LeBron continues to win championships like he did last season.
ADVERTISEMENT
Article continues below this ad
Many don't count LeBron for this race, but Shaquille O'Neal has a pretty level-headed take. He recognizes what LeBron can still achieve, and if he ticks those boxes, his argument becomes much stronger. He spoke to All Things Covered and said,
ADVERTISEMENT
Article continues below this ad
"He already passed Kobe and Jordan in points … he's gonna be creeping on Kareem (Abdul-Jabbar) too. I think he's looking to pass Kareem. I think LeBron is looking to tie Kobe and tie Jordan with championships. If he tied Mike, I think people will probably lean a little bit more towards LeBron being the best player in the world."
LeBron James: Can he retire as the GOAT?
ADVERTISEMENT
Article continues below this ad
LeBron James is already in the conversation, no matter how many people try to keep him out. His legacy is relatively solid, mainly because of everything he has already achieved. However, chasing Jordan is another animal in itself. While LeBron has achieved a lot, matching Michael Jordan's almost unbeatable prime will be very hard.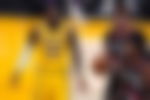 For everything that LeBron has already done, that is staggering in itself. The second-leading scorer in NBA history, four Finals MVPs, and four regular-season MVPs, among others. The list reads strong for LeBron as well. But the 6-0 record that MJ has will always be lorded above his head.
ADVERTISEMENT
Article continues below this ad
If LeBron can win two more championships, the argument changes entirely. He is very capable, as he has a superstar teammate in Anthony Davis next to him. His decline does seem to be a few ways off, with his performance level still functioning at MVP level. Hopefully, LeBron can continue making this conversation interesting in the twilight of his career.