Shaquille O'Neal Displays Lavish Lifestyle in Las Vegas
Published 08/31/2021, 11:08 AM EDT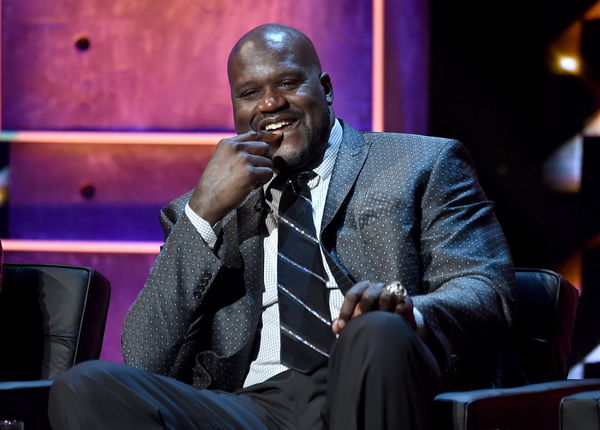 ---
---
At first, when people saw Shaquille O'Neal, they thought he would just be famous for being a huge guy in the NBA. But he proved them wrong; he established himself as one of the best centers of all time and became one of the greatest ambassadors of the sport. He is that modern athlete who progressed even beyond the court.
ADVERTISEMENT
Article continues below this ad
From his feet in different businesses, his brands, TV shows, and music, Shaq does it all. There is no denying that he knew how to be famous and he earned big bucks doing exactly that. He earned millions during his time in the NBA and had plenty to treat himself to a lavish lifestyle, one which is very clear from his recent shenanigans in Las Vegas that have gone viral.
Shaq seems to have some kind of deep connection with Vegas. Once he opened his chicken sandwich shop, he also bought a very expensive house there. It seems like the Lakers legend has been enjoying life in the partying city, as a video of him cruising around in Vegas has fans in awe of his lifestyle.
ADVERTISEMENT
Article continues below this ad
WATCH THIS STORY: NBA Stars That Shaquille O'Neal Has Taken Jabs at: Donovan Mitchell, James Harden & Others
What else does Shaquille O'Neal spend on?
NBA players are known to have very expensive tastes because of the money they earn from all the hard work that they do. Shaq isn't any different. The man has made headlines for spending his first $1 million paycheck in one hour, and going crazy by shelling out thousands of dollars, even at Walmart.
ADVERTISEMENT
Article continues below this ad
It seems like O'Neal doesn't think too much and does what he pleases. From having a 17-car garage that is filled with swanky cars, his love for bicycles that he often gets custom made, to buying a private jet, Shaq doesn't leave out much.
However, he has also made it a point to make smart investments, like investing in Krispy Kreme and Papa Johns. He is involved in several business ventures as well that continue to fill his bank account with millions.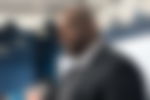 Of course, there has been some spending on crazy stuff, but who doesn't do that? It is safe to say that Shaq has become wiser about how he spends his money after blowing up his first check. Thanks to all the wise business decisions he has made over the years, he hardly has much to worry about and we can expect to witness his lavish lifestyle for years to come.
ADVERTISEMENT
Article continues below this ad