Shaquille O'Neal Drops 7 Word Truth Bomb on Kim Kardashian About Kanye West's "Love" After Pete Davidson Breakup
Published 08/14/2022, 12:30 PM EDT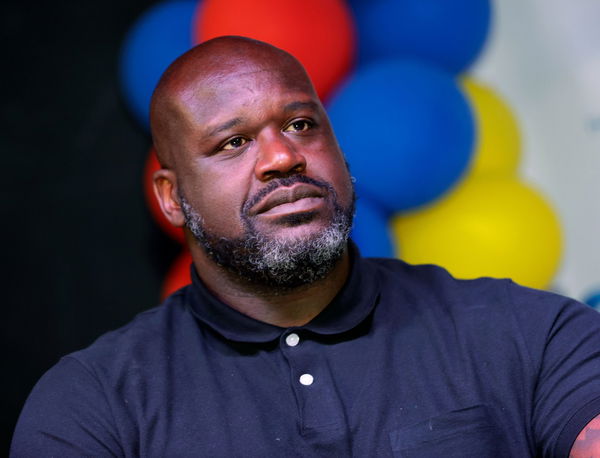 NBA legend Shaquille O'Neal recently talked about the whole Kim Kardashian and Pete Davidson breakup story in the latest episode of the 'Big Podcast with Shaq' called 'The Big Face-Off with D-Nice'. In this episode, legendary DJ and rapper Derrick 'D-Nice' Jones was a special guest.
During the podcast, the hosts along with Jones talked about various topics surrounding hip-hop, music, etc. After the DJ left the chat, Nischelle Turner, Spice Adams, and Shaq kept talking about a few other things.
ADVERTISEMENT
Article continues below this ad
While talking about relationships, the 'Big Diesel' brought up the Kim Kardashian and Pete Davidson breakup story. He said that he predicted that the relationship wouldn't last more than 6 or 7 months. And that it came true. So Shaq wanted approval from his co-hosts. But, he was adamant he wouldn't reveal the names.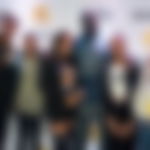 However, Nischelle disclosed the names and said that it is everywhere and there is no point in not mentioning their names. O'Neal said, "Two people got together, and they were all in love. And ya'll was happy for them. And I said 6 to 9 months it will be over. We ain't gonna say no names…"
Shaquille O'Neal talks about Kanye West's love for Kim Kardashian
Like Shaq claims, Kim Kardashian and Pete Davidson broke up after 9 months together. After the Lakers legend talked about his prediction coming true, Turner said that the news is everywhere. But the NFL veteran was confused about Kanye West's deleted post about Pete Davidson.
West made headlines earlier this week when he shared a fake New York Times front page, reading, "SKETE DAVIDSON DEAD AT AGE 28." However, he later deleted the Instagram post. Adams couldn't comprehend the superstar's actions. Turner said that West was rude for that post. However, Shaq supported West. He said, "What? Baby when you are a rapper you are rude. That's what you do… I like that. Because you know what? He's still in love with that woman." 
ADVERTISEMENT
Article continues below this ad
The Lakers legend said that sometimes when a person is in love with another person and if they mess up, they have to fight to get them back. He added that West is fighting for his woman and said that he should be left alone. But Nischelle wondered whether West's antics could actually help his cause.
WATCH THIS STORY – Michael Jordans 5 Rumored Affairs After Divorce with Juanita Vanoy
ADVERTISEMENT
Article continues below this ad
O'Neal said that people are doing things similar to what West did now. However, Adams wanted to know whether Shaq thinks what West did was petty. And the former MVP admitted that it was petty from the superstar musician. He added that it could be marketing as well. Shaq said that Kanye West is a genius who knows what he is doing.
What do you think about Shaq's opinion about the whole situation? Let us know in the comments.
Edited By: Pritam Priyedarshi