Shaquille O'Neal Explains How a Live Concert Atmosphere is Similar to an NBA Finals Game
Published 08/26/2021, 10:30 AM EDT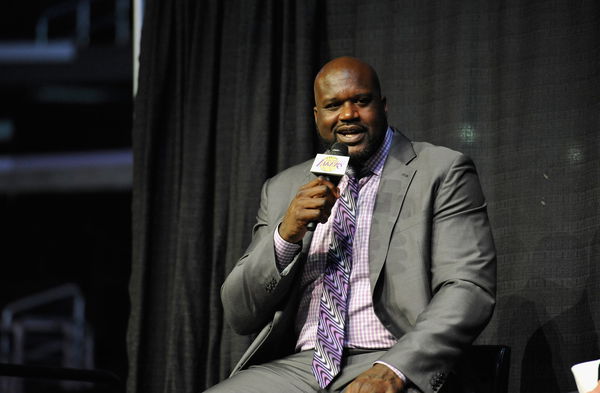 ---
---
Hearing the journey is better than the destination sounds amazing, but in the world of basketball, nothing is more exciting than the NBA Finals. Yes, the regular season and the playoffs are very entertaining, and the anticipation of which team will end up holding the Larry O'Brien trophy is another feeling altogether. But when two teams are just a few games away from achieving something, players work their entire lives for, is an unmatched moment. In fact, Shaquille O'Neal has a very interesting ideology for it.
ADVERTISEMENT
Article continues below this ad
Shaquille O'Neal makes a wild comparison to NBA Finals
ADVERTISEMENT
Article continues below this ad
Getting to the NBA Finals, the biggest stage in basketball is something not every player or franchise get's to experience. In the league's history, we've had a plethora of matchups in this final series that are truly unforgettable. But on the opposite end of this spectrum, there are some that are yet to be seen.
Just imagine if Kobe Bryant and Shaquille O'Neal weren't Lakers' teammates. Instead, they met in a faceoff in the NBA Finals. Or if Michael Jordan had to go head to head with the team that chose Sam Bowie over him in the NBA Draft? But more so, this is a moment in a player's career that is filled with emotions.
Shaq, who has been to the Finals more than a lot of other players, knows that feeling very well. In fact, in his most recent 'Full Send Podcast' with comedian Druski, he even stated, "Festivals, that's just like being at the Finals. Game 7… and if you're up 2 games and win it, everyone is celebrating." 
WATCH THIS STORY: Stepping Over Draymond Green, Clawing at Patrick Beverley & Other Moments LeBron James Completely Lost his Cool
ADVERTISEMENT
Article continues below this ad
The downside of reaching the finals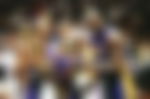 While most would think there aren't any, but the feeling of losing at such a level stays longer than the thrill of the victory. What most people say is confetti, players popping champagne bottles, smoking cigars, and whatnot. But just down the hall, the losing team's despair often goes unnoticed.
ADVERTISEMENT
Article continues below this ad
Of course, no player would wish not to get this far, but it's something to think about. Falling short at the most crucial moment is something that can haunt players forever. But the rat race goes on and will continue to do so, hopefully till the end of time.