Shaquille O'Neal Feud Did Not Influence Gary Payton's Opinion of Kobe Bryant
Published 03/06/2021, 12:30 PM EST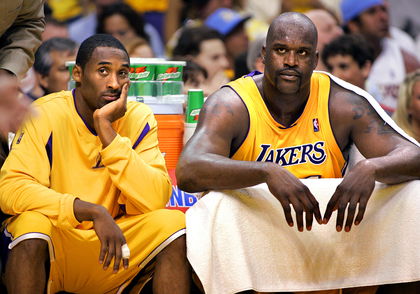 ---
---
Shaquille O'Neal and Kobe Bryant formed what some people would label as the best 'one-two punch' combo in NBA history. The two won three consecutive NBA Titles in the Phil Jackson era with the Lakers from 2000 to 2002. However, it all went south after that.
ADVERTISEMENT
Article continues below this ad
Both of them were feuding on a consistent basis; Shaq had an apparent dislike of Kobe's selfish plays, while the Mamba did not appreciate Shaq's laid-back approach to training and fitness. And in the midst of this storm, a former Seattle Supersonics legend joined hands with them.
Gary Payton became a part of their roster for the 2003-04 season when they were bidding to regain their championship after surrendering it to San Antonio Spurs in 2003. While Payton enjoyed a strong bond with Shaq, the big man's contempt of Kobe did not influence his opinion of the late great Mamba.
ADVERTISEMENT
Article continues below this ad
"I got to know him as Kobe and not as what people were talking about with what him and Shaq were doing. Shaq is my brother and I love him to death. That's the reason I went to the Lakers. To get to know Kobe the way I did was a pleasure," Payton told Bleacher Report.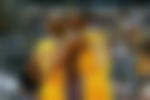 What Kobe Bryant Did That Made Gary Payton Proud
Unlike the 'Big 3' era of today, players wanted to be the main man of their teams. Kobe Bryant was no different as he wished to build his own dynasty with the Lakers. This 'Warrior' mentality and desire to be truly great was something that Payton appreciated –
"He wanted things on his own and he wanted to do things on his own. When he decided to go and say he wanted the team on his own I said congratulations, beautiful. That's what you're supposed to do if you want to be a great and he was a great."
ADVERTISEMENT
Article continues below this ad
Kobe was as much a student of the game as anyone. Payton, the ferocious defender, also taught him his moves, "He didn't act like he was bigger than anyone. He asked me questions all the time, and I gave him answers."
This again highlights the love and respect that Kobe's contemporaries had for him. That will never wane.
ADVERTISEMENT
Article continues below this ad