Shaquille O'Neal Gave a Bold Take on GOAT Debate and Michael Jordan to Friend Kobe Bryant's Face
Published 06/21/2022, 1:30 PM EDT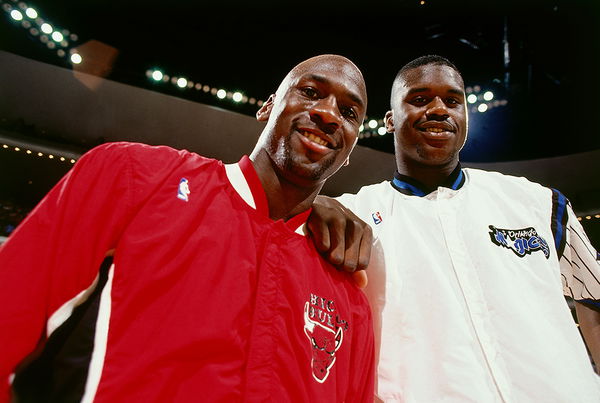 Kobe Bryant and Shaquille O'Neal had teams on tenterhooks when they were on the court. Fans still consider them to be the best-attacking duo in NBA history. They terrorized the league and won a three-peat for the Los Angeles Lakers. Shaq was an unstoppable force during his prime. Kobe Bryant was emerging as one of the best scorers in the league and had modeled his playing style after Michael Jordan.
The latter, himself, has pointed out these similarities. Both were personalities driven by their desire to win and became great players. O'Neal had a starkly different approach to Kobe Bryant.
Shaq: "Congratulations, the greatest."

Kobe: "Congratulations, the most dominant."@Shaq: "You need to take that jersey off and put your own jersey on playa."

Post Three-Peat in 2002 🔥

— Timeless Sports (@timelesssports_) June 20, 2022
ADVERTISEMENT
Article continues below this ad
Recently, a video of both of them congratulating each other after their third title in 2002 has resurfaced on Twitter. After winning his third successive Finals MVP, Shaquille O'Neal congratulated Kobe on their title and called him the greatest. Kobe, in response, called Shaq "The most dominant." O'Neal then asked Kobe, "take that jersey off and put your own jersey on playa". They were the "baddest duo" according to Shaq.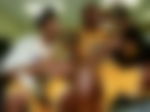 They had just won three rings in a row and one can't find fault in Shaq's statement. He had averaged 36.3 points,12.3 rebounds, and 3.8 assists in 4 games. Kobe, too, averaged 26.8 points,5.8 rebounds, and 5.3 assists in the Finals. They had great chemistry on the court, but off the court, was a different story altogether.
Shaquille O'Neal had angered Kobe Bryant with his work ethic
ADVERTISEMENT
Article continues below this ad
Shaquille O'Neal didn't possess the same desire that Kobe had for winning. He was often considered "lazy" by his coaches. It led to a lot of clashes between Kobe and Shaq. Things were not so smooth between them off the court. Due to their opposing personalities, Bryant and Shaq frequently argued. In comparison to O'Neal, Kobe was far more focused and disciplined in his approach.
The biggest example of the above was when Shaq came back out of shape in 2001. It infuriated Bryant and coach Phil Jackson. After the three-peat was over, internal problems started getting aired out to the public. It led to petty squabbles between the two.
ADVERTISEMENT
Article continues below this ad
Watch this Story: Stephen Curry's Parents Dell and Sonya: Has the Couple Interchanged Partners With a Married Couple?
In the end, Shaq had to leave the Lakers for Miami. He alleged that Kobe was the reason he was in Miami. It led to both of them being more vicious until they calmed things down in 2006.