Shaquille O'Neal Given Brutal Reality Check for Scathing Words Against Kevin Durant
Published 05/18/2022, 11:15 PM EDT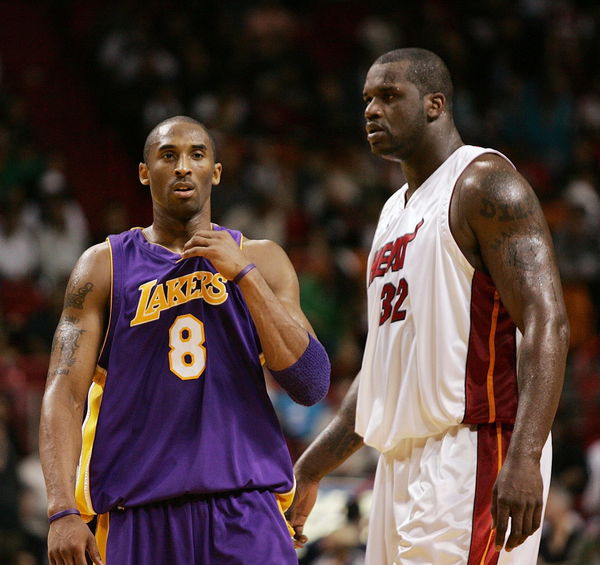 Despite having the star power, the Brooklyn Nets had an embarrassing end to their season in the playoffs. Once again, Kevin Durant could not guide the Nets over the line and was swept by the Boston Celtics. And with time running by, people are taking to KD for not doing anything outside of Golden State. And it looks like Shaquille O'Neal agrees with the majority.
The Slim Reaper shocked the world back in 2016 when with one of the biggest moves ever. After failing to capture the title for OKC, he joined a record-shattering 73-9 Golden State Warriors who beat him in the WCF the previous season. Likewise, his move was not appreciated by analysts, who even called it the weakest move made by a superstar. However, Durant could achieve it all with the Bay winning back-to-back titles and finals MVPs. But since his exit in 2019, KD has failed to make a deep run in the postseason.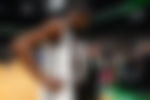 And the Big Diesel took to Instagram to take a dig at the former MVP. However, NBA analyst Mad Dog came to Durant's defense and hit back at Shaq.
ADVERTISEMENT
Article continues below this ad
WATCH THIS STORY – 5 best Memes on Chris Paul Choking Yet Again in the NBA Playoffs
Mad Dog rips into Shaquille O'Neal over KD troll
Shaq is always active on his social media and passes his judgments on there apart from his role on Inside the NBA. So a few days ago, he gave Durant a reality check and mocked the Nets superstar for not achieving anything since leaving Stephen Curry and the Golden State Warriors. However, Durant found a rescue mate in Mad Dog who defended him against Shaq. And he even gave the Big Aristote a taste of his own medicine in the process.
ADVERTISEMENT
Article continues below this ad
Mad Dog said: "Shaq be fair alright." He continued saying, "To sit there and say what a disaster it was that he left the Warriors, that's not fair. That is completely not fair. Let's face it Shaq, he left Kobe. Let's not forget that. He left the great star to go to Miami. Now he won a championship in Miami as a spare part, but he left Kobe. And Shaq never could make big free throws and Shaq was not going up against a great center when he played."
Mad Dog surely did not hold anything back while talking about the Big Aristotle. However, it isn't true that O'Neal did not match up against great opponents. Not only did the Big Diesel dominate in three consecutive finals, but he went up against guys such as David Robinson, Hakeem, and many others. Shaquille O'Neal was just a force that had never come before into the NBA. And through his career, his dominance was the proof of his true value. With 4 championships and 3 finals MVPs, O'Neal did it all. No denying that Shaq had his weaknesses, but he definitely was the centerpiece for most of his illustrious career. In addition, he was also an MVP candidate when playing for the Heat.
ADVERTISEMENT
Article continues below this ad
Hence, Mad Dog definitely didn't do justice while responding to Shaq's criticism of Kevin Durant. On the contrary, many things came in the way of KD in the past seasons, but this season there was no excuse. With time still on his hands, do you think KD will prove Shaq wrong? Let us know in the comments below.
Edited By: Ajinkya Aswale