Shaquille O'Neal Contradicts Popular Media Narrative About Michael B Jordan's Feelings After Lori Harvey Breakup
Published 06/21/2022, 9:00 AM EDT
By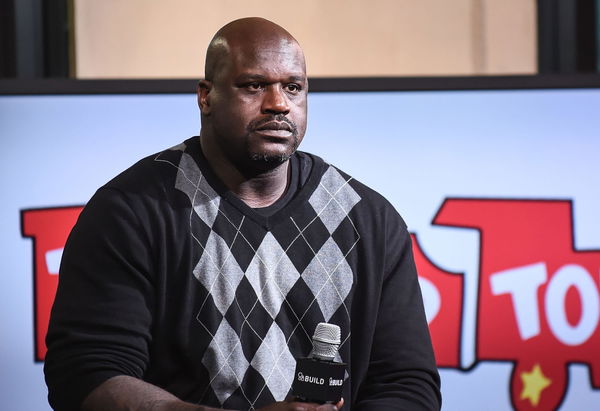 On the latest edition of 'the Big Podcast' that aired on June 16th, the crew, along with Shaquille O'Neal, discussed several topics. The Big Podcast crew includes Nischelle Turner & Spice Adams alongside the 4-time Champion Shaquille O'Neal. O'Neal talked about the NBA Finals, debating Jayson Tatum's performance, Draymond's priorities, and the possibility of a Game 7.
In the recent episode, Spice Adams shared stories of Lori Harvey and Michael B. Jordan's heartbreak. Shaq gave his take on a few lessons on the love that he has learned as he talked about Michael B. Jordan's breakup with the daughter of his friend Steve Harvey. Recently, Lory Harvey parted ways with Michael B. Jordan and Shaquille took his time to explain why it is a good thing.
Shaquille O'Neal comments on Lori Harvey's relationship
ADVERTISEMENT
Article continues below this ad
Lori Harvey and Michael B. Jordan recently ended their relationship. According to PEOPLE magazine, the Hollywood heartthrobs have ended their year-plus long relationship, and both are completely heartbroken.
On his podcast, Shaq said, "his heart is not broken but sometimes for things to happen early is a blessing. Sometimes you don't want to bring the ice cream home and before it has melted.. spoilt. Let me start off by saying this. The world is different. I don't like people that get in other people's business if miss Harvey wants to date other people. She should be free".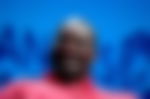 Former LA Laker Shaq defended Harvey's decision. His stance was neutral as he had talked to Michael B. Jordan on the morning of the podcast. According to Shaq, the couple will be okay and he wishes the best for both of them.
Shaquille O'Neal also commented on society's double standards on dating when it comes to dating. He said, "Beautiful women date a lot of people. And now there is a label behind it. Everybody wants to be happy".
Shaq says that if a man wishes to date several women, he is allowed to. Society doesn't feel the way about women and Lori should not be burdened just because she is in the limelight.
ADVERTISEMENT
Article continues below this ad
O'Neal and Steve Harvey's friendship
Lori Harvey is the daughter of Comedian and 'Family Feud' host Steve Harvey. Harvey and Shaquille are close friends and Shaq has made an appearance on his show quite a few times. The model's father, Steve Harvey, confirmed the breakup on an episode of "The Steve Harvey Morning Show".
Harvey said he was "Team Lori, 1,000%." He didn't offer much in the way of detail of why they ended their relationship, which started in November 2020."
ADVERTISEMENT
Article continues below this ad
Jordan matured a lot over the course of their relationship and was ready to commit for the long term. However, the age gap between the two was 10 years and Lori was not ready for a further commitment.
Further, Harvey's mother also took to social media to talk about the issue. She shared a cryptic video message from actress Jennifer Lewis on her Instagram Stories, two days after news surfaced, that her daughter Lori had split from Michael B. Jordan after more than a year of dating. The post said "You sit in s**t too long, it stops smelling," Jennifer said in the six-second clip. "So come the f**k outta there."
WATCH THIS STORY: Hilarious footage of NBA legend Shaquille oneal sinking on the golf-course
What is your take on this entire saga? Let us know in comments.