Shaquille O'Neal on His Journey to Becoming a Police Officer: "If You Give Me a Badge and I Go Out on the Street, the Officers Are Not Gonna Respect Me"
Published 01/19/2022, 2:30 PM EST

Follow Us Shaquille O'Neal is undoubtedly one of the greatest to ever play in the NBA. His physicality in the game made him a force to reckon with. Apart from a glittering career in the NBA, his business ventures and media presence have made him one of the most recognizable men on the planet.
Shaq is a man of many talents. Apart from basketball, he is also a very successful businessperson, DJ, and also a police officer. He is a designated sheriff and a reserve police officer with agencies in Miami.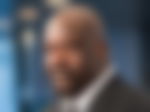 Talking in a recent interview, Shaquille O'Neal talked about his career with the police forces and what it means to him.
ADVERTISEMENT
Article continues below this ad
Shaquille O'Neal on joining the police force
When asked about why Shaq decided to join the law enforcement forces, he said, "This was on my list as a youngster. I said one day, I wanna be a cop. I think I can lead a force."
According to Shaquille O'Neal, a lot of people give him badges just for him being Shaq. He says, "Like a lot of people would give me badges. You know what, if you give me a badge when I go out on the street, the officers are not going to respect me."
Shaq makes it clear that he doesn't want to be a cop just for the sake of it. O'Neal being his usual self wants to attain the badge of a police officer the old-fashioned way.
Shaq's career as a cop
Shaquille O'Neal has always had a fascination for a career as a cop. In fact, during a private ceremony in 2005, he was sworn in as a reserve officer with Miami Beach. According to reports, his career with Miami Beach would earn him a salary of just $1 yearly!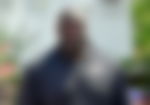 Although Shaq might be one of the greatest players to ever play in the NBA, he was asked to go through tests to become a cop.
According to Bleacher Report, a city spokesperson said, "If he passes, he will then have to do everything else to be certified by the Florida Department of Law Enforcement, just like any of our other officers, reserve or no reserve."
In 2019, he finally became an auxiliary sheriff with Broward Sheriff's Office.
ADVERTISEMENT
Article continues below this ad
Basketball legend @SHAQ goes by many nicknames, and now added to that list is Deputy Shaq. The big man now works as an auxillary deputy with the #BSO. Sheriff Tony sat down with Shaq and the two talked about the different ways law enforcement works to keep communities safe. pic.twitter.com/H8j2lwUm0B

— Broward Sheriff (@browardsheriff) March 15, 2019
ADVERTISEMENT
Article continues below this ad
WATCH THIS STORY: LeBron James Leaving Cavs For Miami Heat, Kevin Durant Ditching OKC For Golden State and Other Trades that Shook the NBA
What is your favorite memory of Shaquille O'Neal? Let us know in the comments below.