Shaquille O'Neal on Rejecting Nike: 'I Wasn't Interested in Being Another Guy on the Shelf'
Published 11/30/2021, 3:30 PM EST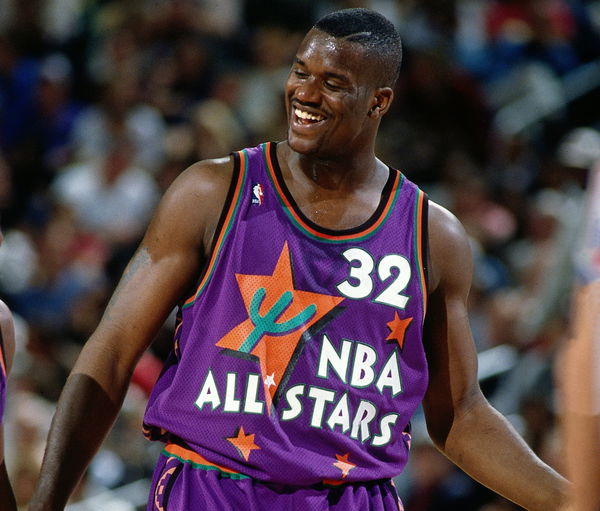 Shaquille O'Neal enjoyed a widely successful career in the NBA. NBA fans and analysts often consider him as one of the greatest center of all time. His name also pops up in debates surrounding the 'GOAT' title. O'Neal enjoyed various brand endorsements throughout his career, including a shoe deal.
Shaq recently spoke about his snub to Nike, who offered him an endorsement deal. He was speaking to Complex's Joe La Puma at A Ma Maniere in Atlanta where he revealed details about the debacle. Moreover, Shaq explained how Nike did not offer him the opportunity to have his own shoe line.
O'Neal said, "When I got drafted, they gave me the opportunity to have my own shoe – Reebok. Nike was interested, but they didn't want me to have my own shoe. Yeah, because I knew at the time that I wasn't interested in being another guy on the shelf, I wanted to have my own line, my own shoe. I wanted to come out with a bang. You know, my motto was making people remember my name. And instead of proving myself first, I wanted to have my name out there first to improve myself later."
ADVERTISEMENT
Article continues below this ad
As a rookie, he was searching for a shoe deal with potential suitors. In contrast to Reebok, Nike was not willing to produce Shaq's own shoe line. In an infamous incident, he visited Nike's headquarters wearing Reebok products all over. He eventually signed with Reebok in a $5million a year deal.
Shaq started his NBA career with the Orlando Magic as the 1st overall pick in the 1992 NBA draft.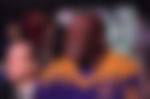 ADVERTISEMENT
Article continues below this ad
Shaquille O'Neal destroys Clippers on his birthday with a 61-point performance
Shaquille O'Neal's spent the best part of his 28th birthday on the basketball court. The Los Angeles Clippers faced the Lakers and a 28-year-old O'Neal on March 6, 2000. Shaq was named the NBA's 'Most Valuable Player' that season which remained his only NBA MVP award.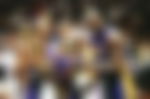 O'Neal scored a career-high 61 points for the Los Angeles Lakers against their city rivals, the Clippers. Recording an additional 23 rebounds and three assists showcased O'Neal's MVP qualities. He led the Lakers to an overshadowing 123-103 victory over the Clippers. Lakers' history books unquestionably record O'Neal's performance that day as one of the franchise's best ever.
ADVERTISEMENT
Article continues below this ad
Watch this story: Legendary Designer Virgil Abloh's Most Iconic Tennis Designs for Serena Williams, Roger Federer and Others