Shaquille O'Neal Once Revealed How He Was Approached to Make a Cologne: "I Need a Urine Sample and a Sweat Sample"
Published 01/05/2022, 9:29 AM EST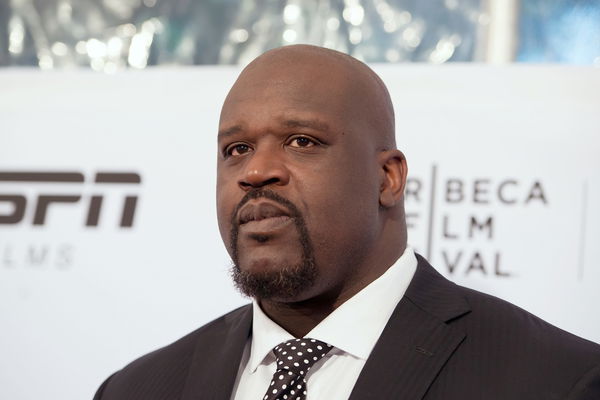 A renowned NBA star both pre and post-retirement, Shaquille O'Neal has had his fair share of absurd events during his career. Among others, the now 49-year-old was a prime feature of an iconic Lakers squad that dominated the league. At the time, Shaq was one of the most expensive buys going around. Completely justifying his price tag, he went on to become one of the greatest center-forwards of all time. Once, O'Neal even revealed how his demand put him in a state of bother.
WATCH THIS STORY: 5 Most Heated Player-Coach Spats in the NBA
An extremely fierce competitor, Shaquille O'Neal made a name for himself in USA's top flight. With his wall-like blocks and darting offenses, he was a proven match-winner for LA. Combining with the likes of Kobe Bryant over the years, the 15-time All-star won four NBA titles, including three of them in a row. Following his stint at LA, he featured for several other franchises. Yet, he will always be remembered for his valor and desire for perfection. Forever a sought-after legend, Shaq revealed how he was once approached funnily to make a cologne.
ADVERTISEMENT
Article continues below this ad
Shaquille O'Neal was once asked for urine and sweat to make cologne
During his career spanning two decades, Shaquille O'Neal accumulated a massive fan base. At times, it was unfathomable as to how crazy people were about him. Back in 2014, the powerhouse was well into his retirement. Yet, he had no shortage of tales to tell from the years gone by. In one such instance, he had a hilarious story when asked about a product he felt ashamed of endorsing.
ADVERTISEMENT
Article continues below this ad
Appearing on the Jimmy Fallon Show, O'Neal vividly recalled, "Well I had a guy come in one time and, he came in, he was a scientist and he said before we get started I need two things from you. I said what's that, and he said I need a urine sample and a sweat sample. And I said for what? He said I wanna make cologne and call it the Big DNA. Yeah true story, true story!"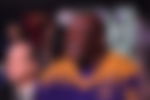 How weird is that? Can you believe that someone of Shaquille O'Neal's status was asked for his urine and sweat? Believe it or not, it is an absurd fact. Can you recall any other baffling instances with NBA players? Comment below.
ADVERTISEMENT
Article continues below this ad