Shaquille O'Neal or Kareem Abdul Jabbar: Who Made More 3 Pointers Among the Lakers Legends?
Published 06/23/2022, 10:30 AM EDT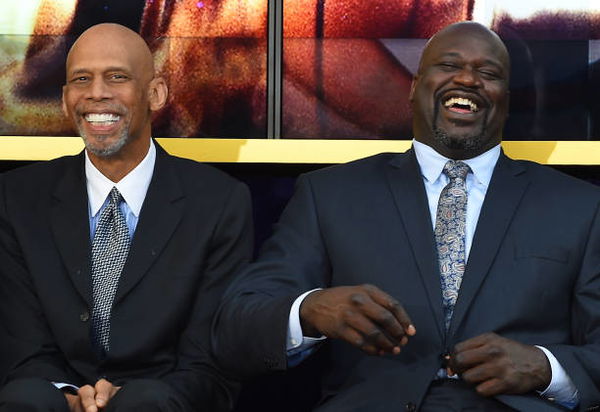 Kareem Abdul-Jabbar and Shaquille O'Neal are legends of the sport. They still are arguably the best "big men" the league has ever seen. And Kareem remains one of the greatest players to ever play the sport. His total regular-season points record (38,387 points) has still not been broken after thirty years. While Big Shaq is still considered one of the most dominant players to ever play in the NBA.
His size and athleticism made for a frightening sight. Both were dangerous at the low post. But how good were they shooting from beyond the three-point line? It's a question not oft-asked because of how basketball has changed since the 70s and the 90s.
ADVERTISEMENT
Article continues below this ad
Kareem Abdul-Jabbar attempted only 18 three-point shots during the regular season and four during the playoffs. Out of that, he only got one in the 1986-87 season. Meanwhile, O'Neal attempted 22 three-pointers during the regular season and zero during the playoffs. He, too, only has one successful three-point shot in his entire career. So what could be the reason for this?
Shaquille O'Neal and Kareem Abdul Jabbar are traditional big man centres
Big men were not expected to shoot threes in their times. At his height, Kareem Abdul-Jabbar had the skyhook which he did not shoot from beyond the three-point line. Shaquille O'Neal, on the other hand, didn't develop a three-point shot because there was no need for it.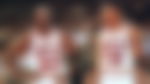 The modern game, nowadays, requires you to have a decent three-point shot. Current "bigs" like Al Horford and Joel Embiid have good range, in regards to their shots. Kareem recently talked about this on Jimmy Fallon's show. He said, "I am still the all-time leading scorer in the NBA, and I only made one three-point shot.".
ADVERTISEMENT
Article continues below this ad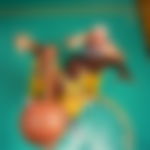 His statement is technically true, but it has much to do with the three-point shot only being allowed in the NBA from 1979, which was Kareem's tenth year. To his credit, getting the number of points he did without the three-point line is commendable.
LeBron James, who probably is going to break the record next season, played in a time when the three-point rule had already settled in.
ADVERTISEMENT
Article continues below this ad
WATCH THIS STORY:  How Old Is Warriors Superstar Stephen Currys Son Canon?
Therefore, there can't be any winners because the roles of centers were much different during Kareem and Shaq's eras. The three-point shot was considered a risk and big men previously didn't attempt it at all. The innovation of the three-point shot has certainly changed the game forever.