Shaquille O'Neal Recalls Hilarious Incident With Former US President: "Tell Obama Shaq Is Here. I Showed Them My Police Badge."
Published 11/30/2021, 10:12 AM EST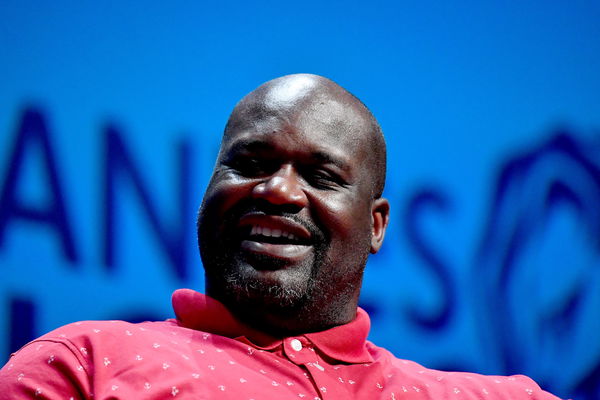 Former President Barack Obama made a speech concerning the foreclosure mess in 2009, at the Lakers' center. He was greeted by a small group of people, including Phoenix Mayor Phil Gordon and his son. The LA Lakers' legend, Shaquille O'Neil is currently an NBA Television analyst as well as a former professional basketball player. Consequently, Shaquille O'Neal was not able to personally greet Barack Obama because he wasn't able to visit him.
ADVERTISEMENT
Article continues below this ad
Obama gets a 23-inch shoe from Shaquille O'Neal
ADVERTISEMENT
Article continues below this ad
The mayor's son Jake had the opportunity to greet the Former President in Shaquille O'Neil's absence. In response, Jake gave the basketball-obsessed Obama a Shaquille O'Neil size 23 sneaker he wore in games and that Shaq had personally signed. There is no better way to welcome a basketball fan president than to give him this. 
Shaquille O'Neil is one of the most popular and loved players in NBA history. He was so famous that he was able to present former president Obama with his signature shoes.
In a recent interview with Complex's Sneaker Shopping, he shared that he tried to meet him in Washington after that but failed to do so.
ADVERTISEMENT
Article continues below this ad
In Phoenix Sun's center, he did not receive the clearance to meet Obama, but he did get a phone call from him after that. During this interview, he spoke about the situation that occurred that caused him to get the chance and the mayor's son to be able to give the shoe to President Obama.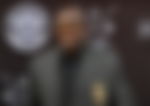 Shaq said "I was in the area. I was there. What happened was I was there, but I didn't have clearance. And I didn't want to use my powers. Because I wanted to hand-deliver him the shoe. I met him, but I didn't meet him. One time I was in DC and I tried to flex my powers. Went to the gate. He added 'Hey, tell Obama, Shaq is here. I showed them my police badge. They said 'Shaq we love you' but all this. So as I'm walking away, I get a phone call from a strange number. I say 'hello'? It's the president. I said 'Mr. Obama, how'd you get my number?'.
ADVERTISEMENT
Article continues below this ad
He said 'Come on, Shaq, I'm the President'. So then, I knew he was coming to Phoenix, and I was in town, so I rushed to the airport again. 'Hey, I know Obama is coming, just let me'… 'Shaq, we can't let you in. The mayor's kid was there to give him the shoe."