Shaquille O'Neal Rejected Michael Jordan Endorsed Million-Dollar Brand Only Because He Consumed a Different Cereal
Published 06/22/2022, 11:49 PM EDT
By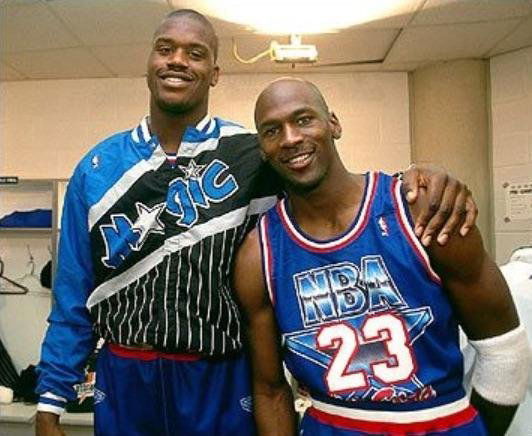 Shaquille O'Neal has arguably made several great investments in his time after retirement. O'Neal also has experience franchising for several famous restaurant brands. He has owned and sold 155 Five Guys Burgers restaurants.
Recently in an interview, Shaq talked about rejecting endorsing 'Wheaties' as he didn't resonate with the cereal brand. Shaquille O' Neal rejected Michael Jordan's endorsed million-dollar brand only because he consumed a different cereal.
What made Shaquille O'Neal reject Michael Jordan's endorsed 'Wheaties'?
ADVERTISEMENT
Article continues below this ad
Shaquille O' Neal rejected Michael Jordan's endorsed brand because he preferred a different cereal.
He said, "I always tell the story about after I won my first championship, Wheaties wanted me to be on the cover. Never ate Wheaties, so I turned them down. Second championship, same thing. "I said, 'Hey, Breakfast of Champions, I know who you are, but I never eat Wheaties, I can't do it.' Then I told my people, call Frosted Flakes or Fruit Loops, I'll be on the cover of that."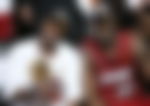 Shaq has turned a lot of deals down in his years. He does not endorse or invest in something he is not in tune with. Shaq likes to be associated with brands that he believes in. Moreover, he looks at his investments as a partnership rather than a deal where he takes money.
The former Los Angeles Lakers star believes in maintaining his image and trust. Shaq believes that his image is reality. He could not endorse something to the people that watch him and follow him that didn't reflect his true self.
He told "The Business of Entertainment', "I didn't want to create an image… you know I just think you should just stay true to yourself and you know stick to your morals and your beliefs, I think you know the people you know will recognize the integrity that you got." 
Shaquille O'Neal and his other endorsements
Papa Johns and Shaquille O'Neal, the chain's biggest celebrity spokesperson, agreed to a new endorsement deal worth $5.6 million. He has several endorsements of this nature. Shaq has endorsement deals with about fifty companies. O'Neal also has licensing deals with Macy's, Zales, and Arizona Beverage.
WATCH THIS STORY: Hilarious footage of NBA legend Shaquille O'Neal sinking on the Golf course
O'Neal made almost $300 million while playing in the NBA, with approximately $166.5 million coming during his eight seasons with the Lakers. The rest is splattered between his stints with the Orlando Magic, the Miami Heat, the Phoenix Suns, the Cleveland Cavaliers, and the Boston Celtics.
The 50-year-old said he intends to invest in the MMA league Bare Knuckle Fighting Championship. He just became a brand ambassador for Novex Biotech, a company that sells GF-9, Testrovax, and Oxydrene, among other men's performance products.
ADVERTISEMENT
Article continues below this ad
Shaquille O'Neal will become the first African-American director for the pizza chain. In the new role, he will invest in nine locations throughout Atlanta. The 15-time NBA All-Star will be paid $8.25 million over three years for the endorsement deal. https://t.co/XWUThFbBy7

— EBONY MAGAZINE (@EBONYMag) March 22, 2019
Shaquille O'Neal recently took his entrepreneurial endeavors to greater heights. He decided to pursue a degree in law. Shaq said, "Not that I want to practice law, I just want to have a law firm." 
ADVERTISEMENT
Article continues below this ad
A superstar, an NBA player with a doctorate and a potential law degree, Shaq is truly an inspiration for athletes and entrepreneurs alike.