Shaquille O'Neal Resorts to 'Yo Mama' Jokes to Distract His Close Friend From Exposing Him on 'Dirty Hotels' With 'Hourly Rates'
Published 06/20/2022, 8:00 AM EDT Shaquille O'Neal is one of the most entertaining personalities in the world. He understands what's funny and usually tends to keep things light-hearted. His repeated arguments with Charles Barkley have provided some memorable, funny moments. Shaq hosts a podcast, 'The Big Podcast with Shaq', along with his friends Nischelle Turner and Spice Adams. In a recent episode of the podcast, they were discussing different things when suddenly in between things got a little funny.
It was not just the three of them that were laughing after that, but also everyone listening. Shaquille O'Neal and Spice Adams usually compete with each other to see who laughs first on 'Yo Mama' jokes. They go back and forth to determine the winner.
ADVERTISEMENT
Article continues below this ad
Shaquille O'Neal gets back at Spice Adams
While discussing things about traveling, Nischelle Turner said she recently faced a strange situation. Because of some issues with the flights, Turner said the Detroit Airport authorities told her that they'd put her up in a 'nice' hotel. Shaq suggested that instead of worrying too much about the conditions, she should have just laid down.
"You don't think I know how to stay in a dirty hotel?", asked Shaq. Turner replied, "I'm sure you stayed in a couple of dirty hotels. It might have been by choice. Hourly rates, I'm just saying, hourly rates". "Low blow", Shaq exclaimed. Before Spice could go on about Shaq's stays in these hotels and expose him, he got piped down by the former Laker.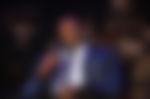 He called Spice's name out and proceeded to tell him a 'Yo Mama' joke. It left everyone in splits and they had to go to a break to settle things down. O'Neal is notorious when it comes to these jokes. Every time he dislikes a tweet on 'Inside The NBA', he gets right back at them.
ADVERTISEMENT
Article continues below this ad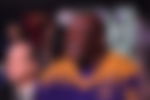 Somehow, the rest of the crew got infected with this habit and they started taking the shots, too. Charles Barkley and Kenny Smith have both provided memorable 'Yo mama' jokes.
WATCH THIS STORY: Did Shaquille O'Neal ever play for the Celtics?
ADVERTISEMENT
Article continues below this ad
While these jokes have become synonymous with Shaq, Spice Adams has become pretty good at them. The best moments are when Shaq cannot contain his laughter while telling a 'Yo Mama' joke himself.
Anytime Shaq puts his mind to it, things usually turn out to be comedic gold. He is a legend of the game of basketball. He has given more to society than many, and he has a great sense of humor. What more could you ask of him?