Shaquille O'Neal Reveals His Mother's Valuable Advice After Donovan Mitchell Row
Published 02/26/2021, 10:25 AM EST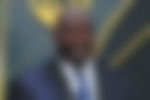 ---
---
Shaquille O'Neal is one of the most outspoken personalities in the NBA. The former four-time NBA champion is never one to shy away from sharing his opinion. Shaq often has harsh remarks for the players of the current generations, comparing them with players of his own era. But it appears he is looking to change his ways.
ADVERTISEMENT
Article continues below this ad
Shaquille O'Neal trying to be nicer
Shaquille O'Neal revealed on Inside the NBA that he had had a conversation with his mother. She warned him to be nicer to the younger players, especially after his recent comments garnered a lot of criticism. While Shaq was reluctant to do so, he acquiesced to her request, noting that he would say nothing but nice things about the younger players.
ADVERTISEMENT
Article continues below this ad
O'Neal has come under fire recently for his comments about Donovan Mitchell. The Utah Jazz guard has been playing some of the best basketball of his career. However, Shaq has been wildly critical of Mitchell, noting that he doesn't think 'Spida' has what it takes to make the jump to the next level.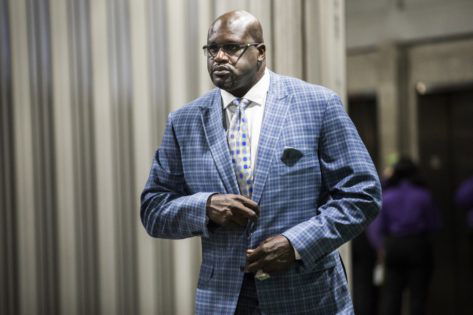 Shaq justified his comments by saying that Mitchell was one of his favorite players, and he was trying to motivate him to get better. Mitchell has done nothing to respond to Shaq's comments other than improving with every game that he has played. Thanks to Mitchell, the Jazz are the best team in the NBA currently, and looking like championship contenders going into the tail end of the year.
Shaq has been critical of Donovan Mitchell
ADVERTISEMENT
Article continues below this ad
O'Neal continues to be critical of Mitchell, and his Utah Jazz teammate Rudy Gobert. Gobert has been at the receiving end of Shaq's criticism, primarily due to his style of play. Much like O'Neal, Gobert is a big man who plays a very dominant style of basketball. But Shaq has not been impressed and constantly says that he would defeat him if the two had against each other in their prime.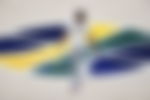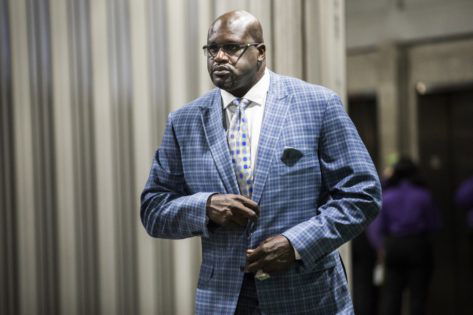 ADVERTISEMENT
Article continues below this ad
Will Shaq continue to take shots at Donovan Mitchell? The Jazz guard seems to be using O'Neal's comments as fuel to get even better. So it appears Shaquille's approach is working. However, the NBA world has defended Mitchell against this criticism and will continue to do so if he keeps up this level of play.